Last week, after President Trump's former lawyer Michael Cohen accepted a plea deal admitting to making illegal campaign contributions and more, Cohen's lawyer Lanny Davis told multiple reporters "on background" that Cohen may bring evidence of Trump's Russian collusion to Special Counsel Robert Mueller. He also did a tour of cable news shows, implying on air that his client had told associates that Trump was aware of the help from Russia.

Anyone who has the slightest bit of familiarity with Davis' career should be unsurprised to hear that he spent the weekend walking back his explosive statements.
Davis did not rule out that his claims were correct but expressed regret that he did not explain that he could not independently corroborate them, saying that he now believes he "should have been more clear." [...]

Davis told The Washington Post that he cannot confirm media reports that Cohen is prepared to tell special counsel Robert S. Mueller III that Trump had advance knowledge of the 2016 Trump Tower meeting, where Donald Trump Jr. expected to receive damaging information about Clinton from a Russian lawyer.
That's right: Davis can't confirm the rumors that he himself spread to the media. What a guy.
From the Post:
The information in the Post story, which was attributed to one person familiar with discussions among Cohen's friends, came from Davis, who is now acknowledging his role on the record.

Davis said he should not have expressed such confidence in his information.

"I should have been more clear — including with you — that I could not independently confirm what happened," Davis said, adding: "I regret my error."
G/O Media may get a commission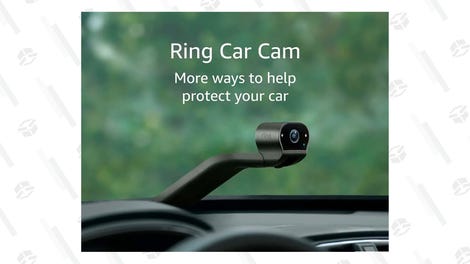 This sure puts the Post, who reported a story based on Davis' claims, in an awkward position. Perhaps they should have known better than to trust Davis, a renowned slimeball who has represented dictators and helped legitimize the 2009 Honduran coup.
Trump tweeted gleefully about the news.

Davis wasn't content to up his client's potential testimony off the record. He also went on cable news last week and gave interviews that implied Cohen could be useful to Mueller.

"I believe that Mr. Cohen has direct knowledge that would be of interest to Mr. Mueller that suggests—I'm not sure it proves—that Mr. Trump was aware of Russian government agents hacking illegally, committing computer crimes, to the detriment of the candidate who he was running against, Hillary Clinton," Davis told PBS' "NewsHour"
Asked how confident he was in that statement this weekend, Davis told the Post: "I am not sure. There's a possibility that is the case. But I am not sure."
The realm of the possible is rather expansive, to say the least. It's possible that Trump is part of an international cabal of lizard people set on taking over the universe. In fact, at this point, that sounds more likely that Davis' comments on Cohen. All hail the lizard king!