Fox News host Laura Ingraham has been slapped with a lawsuit from her former personal assistant, who alleges the ultra-conservative media figure discriminated against her while she was pregnant with her first child.

Karolina Wilson, who spent sixteen months serving as Ingraham's assistant, claimed at first that working for Ingraham was a taxing, but ultimately satisfying job.
"I think things were going very well," Wilson said in an interview with the Washington Post, which first reported the lawsuit. "Laura is a very demanding person who is not easily satisfied, but I always satisfied her and she was always happy with my work. She never complained to me about anything. I was tired. It was a lot, but I loved that kind of work. That's why I do it."
According to the Post, all that changed in March of last year, when Wilson told Ingraham she was pregnant. After giving birth and returning from maternity leave in October, Wilson was immediately fired from Ingraham's company, though she was kept on staff for several more weeks in order to allow her to file for unemployment insurance. But Wilson claimed in her suit that the company was unaccommodating to her during those weeks and refused to provide her a private space in which to pump breast milk during the day.
Ingraham Wilson by Geoffrey Rowland on Scribd
G/O Media may get a commission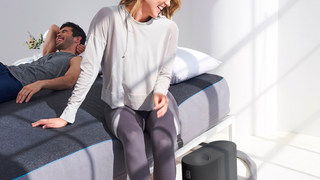 Eight Sleep Pod Cover
While Ingraham herself hasn't commented on the suit, which specifically charges her and her company of violating Washington D.C.'s Pregnant Workers Fairness Act and its Family and Medical Leave Act, her lawyer Betty S.W. Graumlich provided the Post with the following statement: "Ms. Wilson's claims are wholly without merit as our filed defenses to the Complaint make abundantly clear. We look forward to litigating this case vigorously."
Just days before news of the ongoing lawsuit was made public, Ingraham had joked with fellow Fox news personality Sean Hannity that she was glad to be out of the media spotlight following a prolonged boycott of her show for comments made about Parkland shooting survivor David Hogg.

Wilson is seeking compensatory damages as well as an unspecified amount of punitive damages. A hearing in D.C. Superior court scheduled for mid-May.