With Thursday's news that Donald Trump has possibly chosen Indiana Governor Mike Pence as his running mate for the 2016 general election, it's time to revisit one of the stranger moments in Pence's political career: A notoriously wheezy 2015 press conference, in which the embattled Tea Party stalwart stood awkwardly before reporters for nearly 40 minutes, subjecting the press and the public to a healthy dose of belabored breathing that quickly made him infamous on social media.
Ostensibly Pence was trying mitigate the white-hot fallout from his having signed into law a "religious freedom" bill which would, in effect, allow businesses to discriminate against the LGBTQ community. But, from the get-go, it was clear Pence's respiration, not his explanation, was going to be the star of the show.
First came an uncomfortably long silence, as Gov. Pence exhaled noisily into the mic. Things didn't improve once he began speaking, either. Awkward pauses, deep sighs, and nasally inhalations abounded, as Pence attempted to walk back the damage done by both the bill itself, and his painful performance speaking with George Stephanopoulos on ABC's This Week to defend it.
In the end, though, it was the ebb and flow of Pence's nasal cavities that stuck in the minds of most people following the conference.
G/O Media may get a commission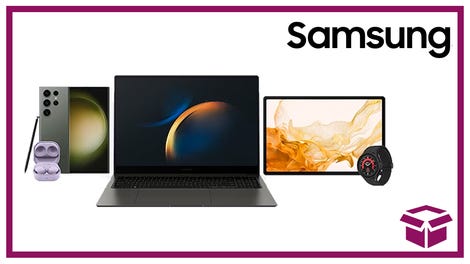 24 hour deals
Discover Samsung - Daily Deal
Pence ultimately approved a revised version of the bill, containing language written to assuage the fears of those who worried the earlier law would legalize discrimination.