Update: Sorry! It's over now.
---
Welcome to Fusion's livestream of Rhizome's Seven on Seven, an annual event that pairs seven artists with seven technologists for 24 hours to get them to create something awesome. (No pressure!) The results of their tech-art-hackathon will be visible here at noon ET on Saturday. The six-hour event kicks off with an interview of Oscar-award-winning Citizenfour director Laura Poitras, who traveled to Beijing to film the one pair whose members are too in trouble with their governments to travel to the U.S.
Join us live from noon to six p.m. ET. Join the conversation on Twitter under the hashtag #7on7NYC.
---
Background:
On Friday morning, six artists and six technologists gathered in the lobby of the New Museum on New York's Bowery Street to start a caffeine-fueled adventure in rapid art-making. The night before at a dinner where most of them met each other for the first time, Michael Connor, the artistic director for the art non-profit Rhizome, prepared them for the day by describing a performance piece from 1983 in which two artists spent a year together attached at the waist with an 8-foot rope. It was Connor's way of saying, 'It could be worse.'
G/O Media may get a commission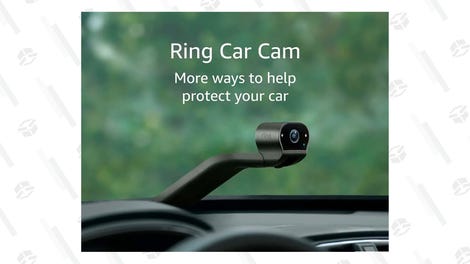 Instead of being bound physically, the six teams of two were bound by a commitment to create *something* that they could present to a sold-out audience at the New Museum the following day. The conceit is part of an annual event organized by Rhizome called Seven on Seven.
FiveThirtyEight statistician Nate Silver was paired with British conceptual artist Liam Gillick, who has turned Plexiglass into art. Instagram founder Mike Krieger was paired with Trevor Paglen whose art has frequently confronted surveillance. Vine founder Rus Yusupov, who popularized six-second looping videos, was paired with filmmaker Stanya Kahn, whose work can combine tragedy with absurd humor. Hacker Thricedotted, who gave the world the portmanteau_bot and badjokebot on Twitter, teamed up with British artist Hannah Black, who writes and makes video. Security technologist Harlo Holmes was paired with French artist and sculpturist Camille Henrot. Lifehacker and Thinkup founder Gina Trapani was paired with futurist artist-writer Martine Syms.
Usually all seven teams gather in New York, but this year included the pairing of Chinese dissident artist Ai Weiwei with Tor technologist Jacob Applebaum. The former can't leave his country and the latter can't return to his, so they met in Beijing a week ago to make their project. Fusion travelled there with them.
"Seven on Seven is an unusual event because it's constructed a bit like a reality TV show," said Connor. "They don't know each other. They are thrown into it. There's a drama to it but also a plausible deniability in only having 24 hours to make something."
The process is usually an ephemeral one. But this year, Fusion is documenting it to provide insight into the creative act and explore how artists and technologists see the world differently. The livestream of the duos presenting what they've come up with kicks off at noon ET on Saturday and will include video from the frantic Friday work sessions.
Join us live on Fusion. Join the conversation on Twitter under the hashtag #7on7NYC.
And during the breaks, read about three crazy days in Beijing with three of the world's most famous dissidents.
Anya Schultz is a video producer for Fusion's Real Future.
Cara Rose DeFabio is a pop addicted, emoji fluent, transmedia artist, focusing on live events as an experience designer for Real Future.
Kashmir Hill is the editor of Fusion's Real Future. She has hacked a stranger's smart home, lived on Bitcoin & paid a surprise visit to the NSA's Utah datacenter, all while trying to prove privacy isn't dead yet. Contact her at kashmir.hill@fusion.net. PGP: D934E5E9.