There's been no change in the legal status of Steven Avery and Brendan Dassey, the two individuals convicted in the murder of Wisconsin photographer Teresa Halbach and portrayed in the Netflix series Making A Murderer.
But the lives of the lawyers who tried the case have been up-ended.
Ken Kratz, the prosecutor who put Avery behind bars, said in an interview on the Dr. Drew show that he became suicidal as the case gained notoriety and that at one point, he drew a gun on himself.
"After this whole thing kind of blew up I became suicidal," Kratz said according to the Appleton (Wisc.) Post Crescent. "I actually put a gun in my mouth and was really, really having a hard time with having kind of gone from very well-respected and obviously very into my job to really vilified within maybe a 48- or 72-hour period."
Kratz also said he became addicted to painkillers and sedatives, explaining that he began consuming a "cocktail" of Xanax, Ambien, and Vicodin that led to what he called "erratic" and "deplorable" behavior. Kratz was forced to step down as the Calumet County District Attorney in 2010 after sending sexually explicit texts to the victim of a domestic abuser.
G/O Media may get a commission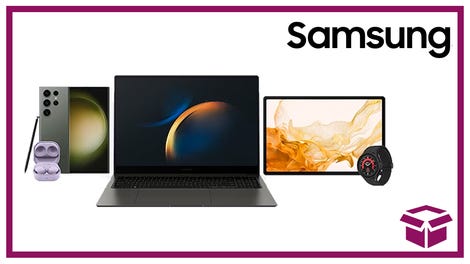 24 hour deals
Discover Samsung - Daily Deal
In another part of the interview, Kratz seems to admit that Brendan Dassey's confession in the crime had been forced. A Dr. Drew listener uploaded the segment of the interview to YouTube as an audio loop:
Meanwhile, Avery's lawyers have been traveling the country in what they're calling the "Conversation On Justice" tour. Dean Strang has also been making solo appearances, most recently at the University of Wisconsin, telling students the Netflix series may have gotten an entirely different reaction if Avery had been black.
"I fear a swatch [sic] of the viewership would've dismissed this or minimized the story as 'well, those are big city problems,' or 'well, now you're talking to me about race,'" he said according to the Badger Herald.
Strang also bemoaned the failure of a state bill that would have increased the compensation cap for the wrongfully convicted from $25,000 to $50,000.
"[This ruling portrays] that innocence does not matter very much to us; we do not value the lives of the wrongfully convicted," Strang said. "They are treated as the 'other,' and even when they are proven innocent and released, they are treated as outsiders."
Rob covers business, economics and the environment for Fusion. He previously worked at Business Insider. He grew up in Chicago.