President Donald Trump has waded into the ongoing scandal involving Rep. Jim Jordan, a founding member of the Freedom Caucus and one of Trump's biggest fans and defenders in Congress, and his alleged enablement of sexual abuse at the hands of a former team doctor for the Ohio State wrestling team while Jordan was a coach.

Ohio State announced in April that it was investigating allegations that former team doctor Richard Strauss, who died in 2005, sexually assaulted the team's wrestlers. Jordan's time as an assistant coach for Ohio State from 1986 to 1994 overlapped with Strauss, and on Tuesday, NBC News reported that three former wrestlers on teams coached by Jordan had come forward to say that the congressman knew about what Strauss was allegedly doing.
Jordan has steadfastly denied knowing about the abuse. "It's not true," Jordan told Politico on Tuesday. "I never knew about any type of abuse. If I did, I would have done something about it. And look, if there are people who are abused, then that's terrible and we want justice to happen."
But today, NBC News reported that a fourth wrestler had come forward to allege that Jordan knew about the abuse:
The wrestler, Shawn Dailey, said he was groped half a dozen times by Dr. Richard Strauss in the mid-1990s, when Jordan was the assistant wrestling coach. Dailey said he was too embarrassed to report the abuse directly to Jordan at the time, but he said Jordan took part in conversations where Strauss' abuse of many other team members came up.

"I participated with Jimmy and the other wrestlers in locker-room talk about Strauss. We all did," Dailey, 43, told NBC News, referring to Jordan. "It was very common knowledge in the locker room that if you went to Dr. Strauss for anything, you would have to pull your pants down."
G/O Media may get a commission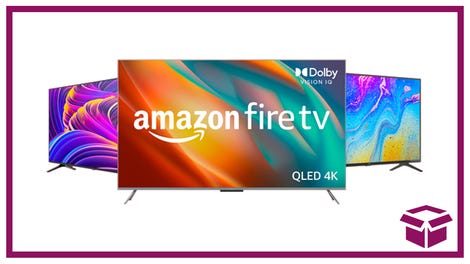 Ooh. stunning.
New Amazon Fire TVs
Dailey, who told NBC News that he's a Republican and considers Jordan "a close friend," corroborated a story that one of the wrestlers, Dunyasha Yetts, had told NBC previously. "Dunyasha comes back and tells Jimmy, 'Seriously, why do I have to pull down my pants for a thumb injury?'" Dailey said. "Jimmy said something to the extent of, 'If he tried that with me, I would kill him.'"
"What happened drove me out of the sport, so I was surprised to hear Jim say that he knew nothing about it," Dailey told NBC News. "Jimmy's a good guy, but to say that he had no knowledge of it, I would say that's kind of hurtful."
While Jordan said in a statement on Tuesday that he hadn't been contacted by investigators but would cooperate if they asked him, Ohio State legal counsel Kathleen Trafford told NBC News that investigators "had previously contacted Rep. Jordan's office by email and phone to request that he participate in an interview." 

Trump, with his trademark impeccable timing, told reporters today that he was standing behind Jordan all the way. "I don't believe them at all," Trump said. "I believe him. Jim Jordan is one of the most outstanding people I've met since I've been in Washington. I believe him 100 percent. No question in my mind."

It's worth noting here that Trump himself has admitted to committing sexual assault, in the hot mic'd Access Hollywood video that leaked shortly before the 2016 election. "I'm automatically attracted to beautiful women, I just start kissing them. It's like a magnet," Trump told Billy Bush. "When you're a star they let you do it. You can do anything. Grab them by the pussy, you can do anything."
Trump reportedly does not think this tape is real, but in addition to bragging that it's alright to non-consensually grope women when you're rich and famous, Trump has been accused by over a dozen women of either sexual harassment or assault. This guy is the president, by the way.