Wisconsin authorities believe a man who died in an explosion in his kitchen last month was attempting to make what's commonly referred to as a "Mother of Satan" bomb—the same type of explosive used in a number of terrorist attacks across Europe. Now, newly opened search records indicate that the man's apartment was filled with white supremacist literature.

Twenty-eight-year-old Benjamin Morrow was found dead in his Beaver Dam, WI, apartment on March 5 after an explosion buried him under a layer of building materials in his kitchen. In his refrigerator, investigators discovered more than a dozen jars of what they described as "finished TATP explosive material" that explosives experts deemed so "highly volatile" they were forced to raze the entire building rather than risk a second explosion by moving the jars.
Perhaps equally alarming, however, was the discovery of racist screeds, indicating Morrow may have been affiliated with white supremacists.
"Within his bedroom, literature has been found concerning white supremacy groups," state crime investigator Kevin Heimerl wrote in a report. Search warrants relating to Morrow's death had initially been sealed, but they were finally made public last week.
Still, in spite of both the explosives and abundance of racist literature, local police seemed reluctant to cast Morrow as a full-blown white supremacist just yet. "It does cause me some concern," Beaver Dam Police Lt. Terrence Gebhardt told WDJT. "But I want to make very clear just because Mr. Morrow was in the possession of this material, does not categorize in any particular light. He could have been an individual that was doing research."
G/O Media may get a commission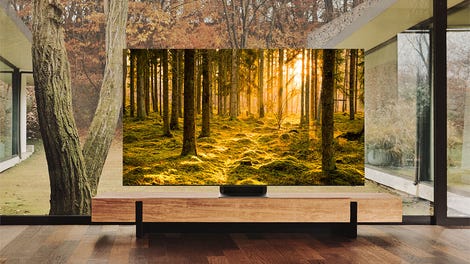 Up to 40% off
Samsung Smart TVs
Hey, just because a guy building a massive bomb happened to collect a bunch of white supremacist pamphlets doesn't mean we should automatically assume the worst, right?
According to his obituary, Morrow was a "hard worker" who "had a good rapport with all those around him." So...there's that.