As Martin O'Malley streamed his much-hyped "big announcement" live from Baltimore on Saturday morning, a lot of viewers were waiting for him to say it.
No, not the fact that he was running for president. (That's been an open secret for months.) Many of those tuning into the livestream were curious as to how the former governor of Maryland would reference the protests that rocked his state—and the rest of the country—after the death of Freddie Gray, a 25-year-old black man who sustained a fatal spinal injury while in police custody in April.
The Democratic candidate did not shy away from the subject, addressing what he described as a "heartbreaking night for all of us."
"For us, Baltimore is our country and our country is Baltimore, and there is something to be learned from that night," the presidential hopeful said. "There is something to be offered for our country in those flames."
G/O Media may get a commission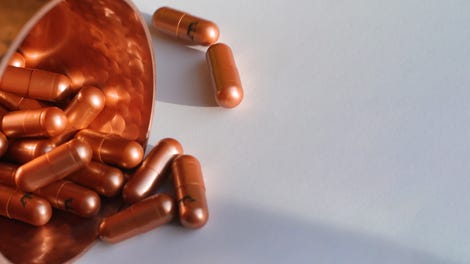 health
The Lyma Supplement
Before explaining what that something is, O'Malley pivoted to say that the protests weren't solely attributable to either race or policing in America. He said that the root cause lies in a "scourge of hopelessness" that "transcends race" and "transcends geography," a hopelessness that has "young white kids killing themselves on heroin in suburbs and small towns across America."
The connection was, perhaps, not as clear as O'Malley might have hoped. Race and policing have been central to the #BlackLivesMatter protests since day one. Geography was also key to the demonstrations in Baltimore in particular, as black residents of Maryland are five times more likely to die from interactions with law enforcement than their white peers.
Fusion reached out to Martin O'Malley's campaign for clarification on this portion of his announcement speech. We will update this article if we hear back.
Bad at filling out bios seeks same.