Today marks the day that Cuba changes its notoriously restrictive rules for importing cars. Since the Cuban Revolution took power over 50 years ago, only those with strong government connections have been allowed to purchase imported cars, and the rest of the population has been forced to endure with what ironically is now the symbol of the island— classic American Pontiacs, Chevrolets, and other imports still running on the streets.
For an economy that is increasingly dependent on tourism, the images of these relics are the top selling point. Through them, the Communist island is sold abroad as an idyllic place that is frozen in time. Perfect for a getaway.
So it strikes me as odd that in wake of news that Raul Castro's government is ending the need to seek permission to purchase an imported car, that news organizations are dubbing it as the end of Cuban classic cars as we know them. As if the tourist-dependent regime would ever shoot themselves in the foot like that.
For example, the Guardian published a piece titled "Cuba's classic car set to disappear with rule change on new vehicle imports." The article even states that considering these changes, along with "more private businesses, increasing overseas remittances and more wealth for farmers, there is unlikely to be a shortage of demand."
The BBC joins their wildly imaginative perspective with an article titled "Cubans can now buy new and used cars freely."
G/O Media may get a commission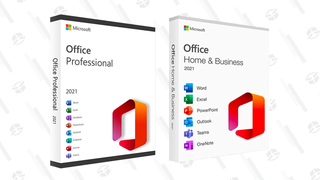 89% off
Microsoft Office Professional 2021 Lifetime License
Fine. The Brits might have an idealized view of the Revolution, and many travel there frequently. But there is a simple flaw in the logic of both of these stories.
The average Cuban earns about $20 a month. As Reuters reported this morning, a Peugeot dealership in Havana was selling cars today at prices ranging from $91,000 for a 2013 model 206 to $262,000 for a 508. Thanks to a state monopoly, many car prices are hiked up as high as 400%.
Thanks to Twitter user @AnaOlema (who apparently possesses more logic than a certain Guardian writer), we came up on this simple diagram that shows how ridiculous a claim that really is.
Translation: How long would it take a Cuban to buy a car priced at $250,000; with a Cuban minimum wage set at $9 a month, it could take up to 27,777 months.
Both publications are probably thinking in the realm of supply and demand economics, which doesn't apply in a country like Cuba. In this country, the demand is everywhere, but bringing in the supply will not bring about any change. Because for all the things the people lack, purchasing power is the main missing part.
As for the Guardian's claim that the demand will grow because of more private businesses, they must have missed the news about Castro's 'stern warning' to entrepreneurs of private businesses just a few weeks ago. "Those pressuring us to move faster [toward a free market] are moving us toward failure," he told the Cuban parliament. And overseas remittances? Families would have to fork over hundreds of thousands of dollars in order to have a real impact on car purchasing power.
The real story in Cuba would be if the government suddenly made it easy to export the cars for purchase. Doing so would bring residents potentially hundreds of thousands of dollars per car, depending on the condition. It would also mean a source of hard currency for the government, after levying a hard tax on each transaction.
But if they ever did that, it would probably be one of the last actions of the Revolution. Kind of like cashing out before you hit the road.
And I wouldn't be holding my breath for that any time soon. Not when the cars are still riding through the mist of the Malecon in such a way that captures the imagination of British tourists.
Daniel Rivero is a producer/reporter for Fusion who focuses on police and justice issues. He also skateboards, does a bunch of arts related things on his off time, and likes Cuban coffee.