Can a single business decision raise the price of eggs across the country? If the business is McDonald's and the decision is offering all-day breakfast, the answer is yes.
Eggs, which are already at elevated prices because of a bird flu epidemic that killed more than 48 million chickens and turkeys this summer, could go even higher after the company begins all-day breakfast on Oct. 6. People buying millions more EggMcmuffins across the 14,350 McDonald's stores in the nation may create a spike in demand.
"Consumers will be buying more eggs, and as a result, demand will go up, and prices will go up," said Darren Tristano, the executive vice president of the consulting firm Technomic. "The bottom line is, when McDonald's does anything…there's always going to be ripples."
Prices of egg items in restaurants will likely go up, with costs being passed on to the consumer, Tristano said. And egg prices on the shelf will also see a rise, although not dramatically.
"With regards to prices in the supermarket, we've already seen them more than double," Tristano said.
G/O Media may get a commission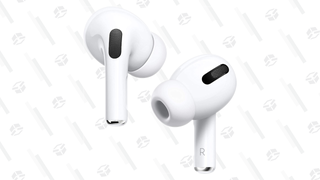 28% Off
Apple AirPods Pro Wireless Earbuds
Eggs are already at a record-high $2.57 per dozen, according to the Agriculture Department's numbers for July. That's up 24.9% over prices one year ago.

The fast food giant says that they're ready to deal with the increased demand. "We've modeled for these scenarios and we're confident in our ability to supply for McDonald's customers," McDonald's spokeswoman Heidi Barker Sa Shekhem told the Chicago Tribune.
This wouldn't be the first McDonald's menu change that raised egg prices—the introduction of the Egg White Delight, a McMuffin with egg whites, also created a bump in costs when it was introduced in 2013.
"When the Egg White Delight came out, it influenced the whole market, especially in egg whites," said Rick Brown, an egg analyst with market research firm Urner Barry. "There were a lot of copycat products during that time period, so it's not only that one product but the whole category."
While all-day breakfast could mean increased egg prices for consumers, it will be good for egg farmers, who have had a rough year (many have had to kill their entire flock because of the flu). Rising prices would put more money on the table for farmers.
"A rising tide lifts all boats," John Brunnquell, the CEO of an Indiana egg company, told the Tribune. "Anytime we see an expansion of the egg market, we see that as a very good thing."
Related:
Your eggs are so expensive because bird flu just wiped out 45 million chickens and turkeys
How to plan a breakfast-centric day of meals at McDonald's
Casey Tolan is a National News Reporter for Fusion based in New York City.