TIXTLA, Mexico— Since 2012, vigilante groups have risen to prominence in the southern state of Guerrero, providing self-styled security and protection services against organized crime in remote areas of Mexico that are underprotected by state and federal police. Government officials claim many of the vigilante groups are in cahoots with drug cartels, but that hasn't stopped them from becoming the de facto law in some rural areas.
Now, a new phenomenon is starting in the town of Tixtla, where local teenagers are apparently joining the ranks of an armed vigilante group known as the "Regional Coordinator of Communitarian Authorities," or CRAC.

These teens, some allegedly as young as 16, reportedly act as communitarian police charged with patrolling the streets in the small neighborhood Barrio del Santuario. Their responsibilities range from keeping the peace to collecting trash. Here's three young volunteers who told us why they joined the vigilante group.

1. "El Greñas" (tangled hair), 16 
El Greñas is a young man of few words. He claims to have left his home at the age of six, when he got tired of running errands for his family and washing cars at the municipal market. He lived briefly with an uncle in the coastal city of Acapulco, but left when he realized he would end up doing more of the same. When he was 11, Greñas says he started to work as a driver at a tourist transportation company.
G/O Media may get a commission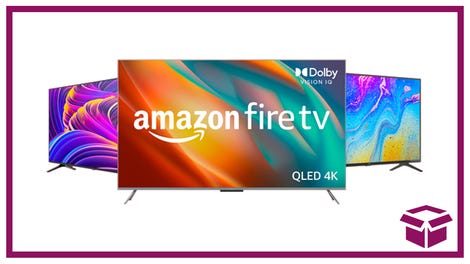 Ooh. stunning.
New Amazon Fire TVs
In 2011 he learned his brother had been kidnapped by an armed group. So when a communitarian policeman known as "El Amarillo" (The Yellow One) invited Greñas to join the neighborhood organization four years later, he says he enlisted to help avenge his brother, whose whereabouts remain unknown. Greñas patrols the streets with a 12-calibre rifle accompanied by his dog, "Piston."
2. "La Princesa" (The Princess), 17 
Princesa is known for her fiery temperament. She says she joined the vigilante group two months ago, after one of her cousins —one of the missing 43 Ayotzinapa students— disappeared.
Princesa never finished middle school due to a lack of money. She said she went to work as a hotel receptionist by day, and became a vigilante by night. She patrols the streets in the back of a 4X4 pickup driven by CRAC leader "EL Barbas" (The Beard).
"What this town needs is unity," Princesa tells Fusion. "You barely turn your back and people start calling you useless, abusive; they say we only ask for money."
3. "El Tiburón" (The Shark), 16 
El Tiburón says he joined CRAC for protection after another vigilante group in a nearby municipality attempted to arrest him when he and his buddies started shooting bullets in the air during a night of drunken celebration.
Tiburón lives with his mom who he says disapproves of his "policing." He says he covers for his sick father delivering bottled water to neighborhood houses by day.
He was forced to drop out of school after allegedly stabbing a classmate.
Ernesto Alvarez is a freelance journalist in Mexico.