Nebraska abolished the death penalty on Wednesday after its state legislature boldly voted to override Gov. Pete Rickett's veto. The bill's champion, State Sen. Ernie Chambers, has worked tirelessly to repeal the death penalty in his state for decades.
And so Fusion decided to take a closer look at the guy behind the work. And we found out he's a pretty awesome character.
1. He sued God in 2007. Yep, God. How is suing God an actual thing? In his suit, Chambers, now 77, claimed God was responsible for the "widespread death, destruction and terrorization of millions upon millions of the Earth's inhabitants." His actual point? He was pulling a stunt in reaction to another lawsuit he viewed as frivolous.
2. In March, after another state senator said Nebraskans face threats such as ISIS during a committee hearing about a concealed weapons bill, Chambers replied with this show stopper: "My ISIS is the police." The state senator received a bit of opprobrium for that one, according to the Omaha World-Herald.
3. Chambers tried to repeal the death penalty 37 times during his tenure, he told the LA Times.
G/O Media may get a commission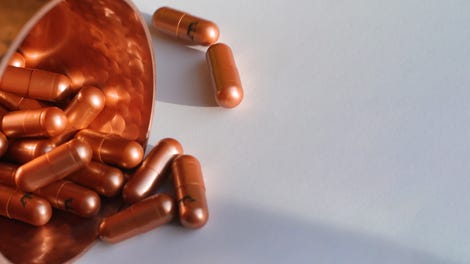 health
The Lyma Supplement
4. Dude appears to exclusively rock tee-shirts during official state senator hours.
Here he is yesterday in a nice purple, celebrating.
Here he is basking on the floor in a warm cream last week after he got enough votes to abolish the death penalty:
Here's the termn8r back in '07, absolutely winning the sartorial game with this cool turquoise:
And here's Chambers suited up in 1983 before going in to a legislative debate to argue in favor of paying Nebraska University football players.
5. Chambers is clearly dedicated to his state government. According to Mother Jones, he has served in the legislature longer than any other member…ever.
Collier Meyerson is a reporter at Fusion with a focus on race and politics. She lives in Brooklyn.