America is noted for, among other things, having more than 100 different halls of fame, along with potentially dozens of walks of fame.
If and when there is a sandwich-maker hall of fame, Nitasha Truss will likely be the first to be enshrined.
This past weekend, Truss recaptured her title as America's greatest Subway sub-creator after winning Subway's annual Sub Jammers contest in Las Vegas. She beat 99 other Subway "sandwich artists" by producing a turkey and cheese sandwich with the best appearance and the fewest missing ingredients in 44 seconds.
Last year she placed second in the country, missing a three-peat by a matter of seconds. What's her secret? The same things that make anyone good at anything: practice, determination—and a little luck.
G/O Media may get a commission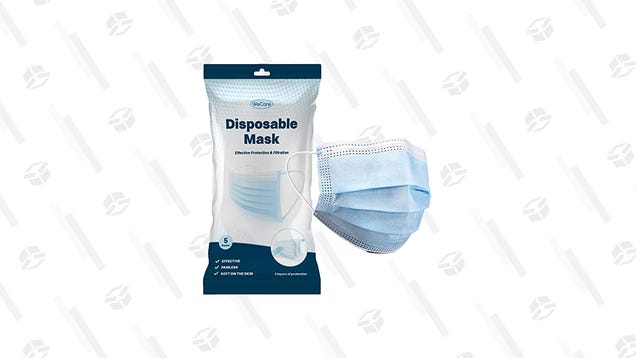 WeCare Disposable Masks With Elastic Earloops- 5 Pack
Truss got her start at a Quiznos as a teenager, then moved on to Subway, where she's been for nine years. She eventually found herself working at a location in downtown Tucson, where she was forced to move rapidly to keep up with lunchtime crowds.
So when she heard that Subway hosted a sandwich-making contest for its employees at its annual convention, her co-workers encouraged her to sign up. After she failed to place in 2012, Truss decided she would start doing whatever it took to bake the competition the next year.
"I really want to be good at everything I do," she told Fusion. "I timed myself in stores, or would have employees time me."
Here's a video of Truss in action:
The requirements for each Jammer's sandwich:

Eight turkey slices
Four slices of American cheese
Approximately 1.5 oz of shredded lettuce
Six of the following

Tomatoes
Cucumber
Pickles
Green peppers
Six to 12 olives
3.5 passes of oil and vinegar
A precisely wrapped sandwich, bagged with two napkins.
But this was likely the last time we'll see Truss in her element. Though she now manages two stores in Tucson, she has completed her bachelor's degree and plans to enter consulting or human resources.
Little will her clients know they're working with an American legend.
Rob covers business, economics and the environment for Fusion. He previously worked at Business Insider. He grew up in Chicago.