DURHAM—Wildin Acosta stood in the auditorium balcony at Duke University trying to muster up the courage to speak in English.
The Honduran teen, who recently got out of immigration detention, was planning to confront Homeland Security chief Jeh Johnson about his agency's targeting of immigrant students in North Carolina. It was a ballsy move for a kid who is still in deportation proceedings himself, but Acosta said he felt the need to speak out on behalf of those living silently in the shadows.
"We have to make them hear the hispanic voice, and it can't be a quiet voice, tu sabes," the 19-year-old high school senior told me afterwards. "Lots of times Latinos who don't have papers hide in the shadows. But you gotta come out with everything you've got and join the others. If we do that, you'll see the people multiplying, 10 becomes 100. There are more and more of us, but we've got to come out of the shadows."
Acosta has always lived boldly. In Honduras, he stood up to street gangs by trying to dissuade youth from joining the Barrio 18. His efforts resulted in death threats, causing him to flee the country in 2014, on the early cusp of what became known as "the surge" of unaccompanied children arriving on the Texas border.
G/O Media may get a commission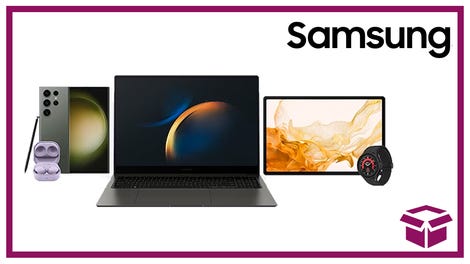 24 hour deals
Discover Samsung - Daily Deal
In the U.S., Acosta has refused to let his immigration status relegate him to a life in the shadows. That bravery was on full display last Friday, when he and a small group of immigration activists momentarily stole the cameras during Secretary Johnson's speech at Duke. It was part of a campaign to draw national attention to the arrest and prolonged detention of Acosta and five other Central American high school students who were nabbed in North Carolina during a series of January ICE raids known as Operation Border Guardian.
Acosta was put in handcuffs on his way to school after skipping an immigration court hearing on bad legal advice. He was one of six detained students who became known as the "North Carolina 6," or #NC6 in Twitter talk. Acosta's case galvanized the student body of Riverside High and the greater community of Durham, which organized protests and eventually raised over $10,000 to pay his bond.
Now Acosta is wondering: Was any of that really necessary?
"I was always a good kid; an exemplary student. I studied and worked after classes. I was not a bad kid, but I was detained all that time for nothing," he told me. "They stole six months and 21 days from me."
In a way, Acosta was one of privileged ones because his case was the most publicized. Three of the other NC6 are still behind bars, as well as a growing group of other immigrant students who have been collared in North Carolina since January. The NC6 has grown.
So when Secretary Johnson started to talk about the plight of Central American immigrants during his speech at Duke last Friday, Acosta unfurled a banner with the names of students ICE has arrested this year and raised his hand to try to ask what will become of his compadres in detention.
Johnson initially ignored Acosta's interruptions from the distant balcony, prompting another immigration activist in the crowd to shout out in a louder voice demanding that the Homeland Security boss explain why Acosta had to spend a full semester in detention for nothing.
Johnson, to his credit, remained unruffled by the interruption. Instead, he acknowledged Acosta's gripe and invited him to a private meeting afterwards.
That alone is a big deal. Homeland Security is not an institution known for its transparency or accessibility to the public. Johnson's face-to-face with Acosta was only the second time he has ever met with a protester since 2014.
Acosta told me he took advantage of the meeting to ask Johnson about his friends' release and talk about the deplorable conditions in detention. He says he challenged ICE's targeting of immigrant students, complained about inadequate medical care in the Georgia detention center where he was incarcerated, and reported that several of the meals they were served were rotten with worms.
The Honduran high schooler says Johnson didn't address all his specific questions, but listened attentively and offered some kindly words of encouragement.
"He told me he wanted to see me live like a U.S. citizen, continue with my studies, get married, and live the rest of my life here," Acosta said. "Then he offered me hand and wished me good luck."
Acosta will need all the luck he can get. His deportation case is being handled by the Charlotte Immigration Court, which is a notoriously difficult place for asylum-seekers. Sixty percent of the 4,454 immigration cases heard in Charlotte so far this year have ended in removals, according to Trac immigration numbers. Overall, Charlotte has a 13% approval rating for asylum cases, much lower the national rate of 48%.
Acosta's new lawyer, Evelyn Smallwood, says her client has a solid case, but there are no certainties in Charlotte.
That's why it's important for him to make noise now. Most undocumented immigrants live quietly on the margins of society, and get arrested and deported silently. So Acosta's ability to make his voice heard and his presence felt helps raise awareness about others in similar situations.
"He is in a unique position to draw attention to the underlying issues that have been festering here for years, and whose consequences we can see through cases like this," his lawyer said.
The young Catracho is also in a unique position to become a role model for all Latinx students at Riverside High.
"Lots of students now look at me like an example," Acosta told me. "A lot of kids who have [residency] papers say to me, 'You don't have papers but you continue to push forward and chase your dreams, and I have papers and I can't even do all that'."
He adds, "But I tell them to keep going; because there's no reason not to. You have to give your best in everything. If I made it in detention for that long, I don't think there is any obstacle that I can't overcome. I got up, you know?"