CHICAGO—Normally, the election for Cook County State's Attorney—Chicago's top prosecutor—is a pretty sleepy affair. It's often uncontested, and incumbents almost always coast to victory.
But the police shooting of black teen Laquan McDonald and yesterday's release of dashcam video showing him being gunned down by a Chicago cop has turned next year's race upside down.
The seven-year incumbent, Anita Alvarez, made history this week when she charged Officer Jason Van Dyke with first degree murder for the October 2014 shooting—the first such charge for a Chicago cop in 35 years.
Activists are furious, however, that it took Alvarez more than a year to announce the charges. They're even more angry after finally watching the video, which shows McDonald walking away from Dyke before the officer shot him 16 times. On Saturday, the Rev. Jesse Jackson called on Alvarez to resign.
Those dynamics may lead to a highly competitive race in the upcoming Democratic primary in March. Alvarez's most prominent challenger, Kim Foxx, is a former prosecutor with a compelling life story who says she's ready to shake up a criminal justice system that she says is too focused on "looking tough on crime."
G/O Media may get a commission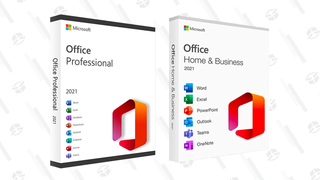 89% off
Microsoft Office Professional 2021 Lifetime License
"When the system is the perpetrator of the crime and you have the same system holding it accountable, it's frustrating," Foxx told me in an interview hours after Van Dyke was charged.
Foxx, who is currently the chief of staff for the powerful Cook County Board President, served as a prosecutor in the state's attorney's office for 12 years. She supervised the juvenile courtroom where McDonald appeared for some charges, she said, but didn't know the 17-year-old personally.
"For 13 months, it's been on a shelf," she said of officer Van Dyke's prosecution. "A kid was struck down in a really horrific fashion. There should have been a mad dash to gather information and focus on getting justice for this kid."
That's one of the main reasons she says she's challenging her former boss—but she has other critiques. When Alvarez took over as State's Attorney in 2008 as the first woman in the job, Foxx expected to see changes in the "old boys" atmosphere of the office, she said. But while some women and people of color were promoted, they were later demoted again, Foxx claimed.
She especially was disappointed that Alvarez didn't take action to remove photos of convicted gang members that Foxx says adorn the walls of the gang squad office. "It's the faces of all these African-Americans and Latinos hanging on the wall… like trophy wall," Foxx said.
Alvarez's campaign did not respond to a request for comment about recent criticisms of her from Foxx and other activists. But at a testy press conference after announcing the murder charges yesterday, she defended the decision to wait to file the charges.
"At the end of the day, I'd rather take my time and get it right than rush to judgement and get it wrong," Alvarez said. The investigation was highly complex and "not the same as when you're investigating one civilian shooting another," she added.
Alvarez said she had already decided to charge Van Dyke with first degree murder "weeks ago," and was waiting for federal investigators to decide whether to file their own charges. She moved up that timeline after a judge ordered the video be released this week, she said.
She's also been criticized for her handling of a previous police shooting. Alvarez charged Dante Servin, a detective who shot black 22-year-old Rekia Boyd in 2012, with involuntary manslaughter, but a judge threw that charge out in April, saying Servin should have been charged with murder.
Foxx, 43, grew up in the notoriously neglected Cabrini-Green housing projects, raised by a single mother, and spent about six months homeless as a teenager. Those kind of experiences, she said, give her a perspective that "the people downtown" don't always have.
Before working as a prosecutor, she also worked as an attorney in the public guardian office, where she supervised children like McDonald, who once lived with foster parents. Recently, as chief of staff for the County Board President, she successfully advocated for new legislation that prevents more juveniles from being prosecuted as adults.
So far, Foxx has won the endorsement of a prominent union and some elected officials. The Cook County Democratic party also declined to make an endorsement in the race, unusual when a two-term incumbent is running. In deep blue Chicago, the Democratic primary will likely be the only vote that matters. (Two other former prosecutors, Donna More and John Fritchey, are also running but have received less traction so far.)
"We've been so conditioned to crime and punishment, crime and punishment," Foxx said. "We just keep doing the same thing because we've always done it that way."
Casey Tolan is a National News Reporter for Fusion based in New York City.