With the thundering beats of Fela Kuti reverberating off the walls of the sprawling studio space in SoHo, statuesque South Sudanese supermodels were flitting from one end of the room to another, donning little else than beaded breastplates and skinny jeans. They were chattering excitedly to one another as a hair and makeup team groomed and primped their famous mugs. The continuous flash! click! of renowned fashion photographer Cliff Watt's camera popping off in a separate corner, it appeared as if your standard New York City fashion shoot was largely underway.

But as we sat down with each of the models present that day, peeling them away from the fashion set to discuss why they agreed to participate in this group shoot for Stand 4 Education, something entirely distinct and heartfelt began to emerge. In attempts to raise awareness about the civil war ripping their home country apart and the high illiteracy rate that deters South Sudanese women like themselves from mobilizing, this sisterhood of models all decided to put a face to this cause.
Mari Malek, the model and DJ who founded the non-profit to support programs for women and girls, felt using well-known faces like Grace Bol and Nykhor Paul — who were refugees from South Sudan themselves — would perfectly illustrate how access to education can spawn a new life for individuals and a country at large. For in addition to being recognizable names within the modeling industry, these young women are all highly educated and in diverse fields: scientists, business majors, would-be film directors. But even more, with a self-determined spirit, South Sudanese women are able to directly give back to their country with this cause, rather than relying on international organizations or Hollywood actors to save their country.
The black and white portraits taken by Watts of the South Sudanese models, titled "Roots of South Sudan, will be unveiled and sold for auction on Friday, February 13 at Dune Studios in Manhattan during a Fashion Week benefit for Stand 4 Education.
G/O Media may get a commission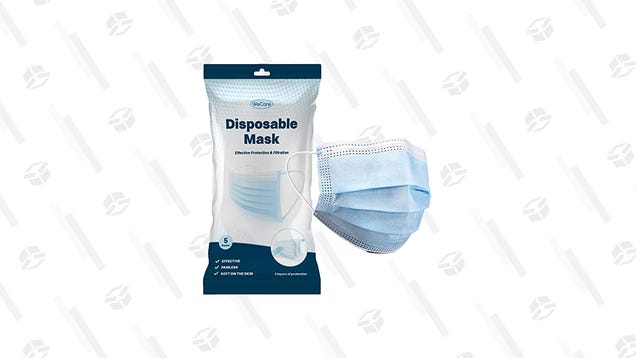 WeCare Disposable Masks With Elastic Earloops- 5 Pack
Video shot by Brendan Finn and Danilo Lauría; edited by Carlos Naverrete.
Marjon Carlos is a style and culture writer for Fusion who boasts a strong turtleneck game and opinions on the subjects of fashion, gender, race, pop culture, and men's footwear.
Nuria Net is a founding editor at Fusion and now Social Storytelling Editor working on our Snapchat Discover channel. Co-founder, former editor-in-chief of Remezcla.com. Net is her real last name; Lechuga is her DJ name.