The Secret Life Of Muslims) : title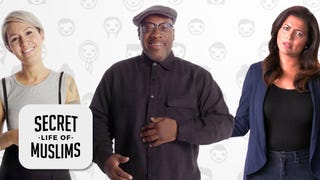 The Secret Life Of Muslims
Secret Life of Muslims uses humor and empathy to subvert stereotypes and reveal the truth about American Muslims.
Mohamed Bzeek has fostered over 80 terminally ill children in Los Angeles because, he says, Islam "teaches me if somebody needs my help and I can help, then I must help."

This is episode two of the second season of The Secret Life of Muslims, a video series with a view on modern Islam you're not getting on cable news. Check out new episodes every Wednesday.