Oral arguments for Obergefell v. Hodges begin today, and the odds are in marriage equality's favor. Same-sex marriage is currently legal in 36 states, and a slight majority of Americans stand in favor of letting LGBT folks wed.
But the political climate was not so welcoming for Jack Baker and his lover, James Michael McConnell, back in 1970.
A Hennepin County court clerk outright rejected the Minneapolis couple's application for a marriage license. So Baker, then a law student at the University of Minnesota, appealed the decision on the basis of its constitutionality. The Minnesota Supreme Court ruled against Baker in 1971, but that did not deter him.
Baker appealed the state court's decision to the Supreme Court of the United States, which, in a unanimous 1972 ruling, dismissed the case "for want of a substantial federal question."
G/O Media may get a commission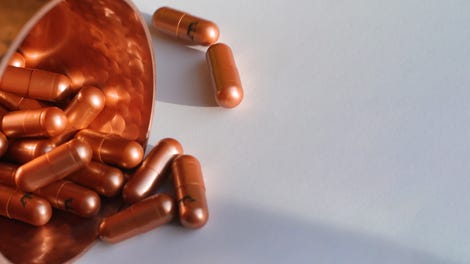 health
The Lyma Supplement
Perhaps knowing the odds were stacked against him, Baker simultaneously pursued another tactic: adoption. Baker and McConnell–both "avowed homosexuals," the AP helpfully notes–successfully petitioned a judge to allow McConnell to adopt Baker.
This move granted their relationship a higher form of legal recognition, but that wasn't entirely the end goal.
The judge also permitted Jack Baker to change his name to Pat Lynn McConnell, which seems like a pretty big non sequitur but just go with it for a second. Under his new, more gender-ambiguous legal name, Jack Pat and James successfully applied for another marriage license in a southern Minnesota city.
According to the BBC, that marriage license was never revoked, and Baker and McConnell still live together in Minneapolis to this day.
In a later appearance on The David Susskind Show in the 1970s, Baker, then a lawyer, explained why he refused to go home without a marriage license.
"Under no circumstances will you treat me at all differently," he told his fellow panelists. "I pay taxes to support this government and it is going to recognize me as an equal citizen, or, by God, I'm going to disrupt this government."
Bad at filling out bios seeks same.