Ryan Cassata isn't new to the spotlight. At 21 years old, he's already produced four full length albums and established a solid YouTube presence. After coming out on Larry King Live in 2009, Cassata became one of the first openly trans artists to play Warped Tour. Today, he releases his fifth full-length album, Shine.
Part Blink-182 and part The Get Up Kids, Shine is an upbeat, anthemic collection of songs built as much out of emotion as genres produced by gender-fluid artist Barb Morrison. There's the Kesha-esque rapping of "Shine" grating up against the strumming singer-songwriter guitar of "Alcatraz, and the folksy harmonica of "Hot Springs, Arkansas." But though the songs of Shine feel a bit disjointed, Ryan never does.
I spoke with Ryan briefly over email late last week to talk about the launch of this album, his creative process, and working as a transgender artist. This interview has been lightly edited for length and clarity.
When did you realize that you wanted to make music as a career?

When I was 5 or 6 years old, I realized that I wanted to play guitar. I got madly obsessed with it and it became a passion from the start even though I was really bad at it. When I was in the 6th grade I had a guitar teacher named Lou. He would ask me "Is this going to be a hobby or a passion?" I knew I wanted to make something more of it. Lou died that Spring and I became very depressed. The only thing that kept me going was playing guitar.
G/O Media may get a commission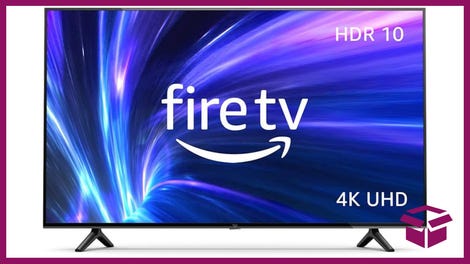 42% Off
Amazon Fire TV 50" 4K Smart TV
I started songwriting when I was just 12 years old. That's when things really made sense to me. I had found my calling.The singing thing really came this last year. It took time and a lot of practice. This thing didn't happen over night.
When did you realize that your gender was different than the one you were born with? When did you begin telling people?
I remember realizing I was different than my brothers at a really young age. It bothered me a lot. I started getting called a boy when I was really young. People called me "little man" and "he" and "son" because I looked and presented like a boy. I realized that I was transgender when I was 13 years old and I started transitioning socially when I was 14. It was a life saver to transition. I received a lot of support from my friends but not much from my parents. My older brother was always really supportive, that made things a lot easier. My parents eventually came around.
You almost participated on American Idol for this final season, but you chose not to. Can you tell us why? American Idol admitted to me that they wanted me because I'm transgender and a singer not because I'm a singer and happen to be transgender. They also said a lot of racist, sexist, transphobic things on the phone that really irritated me. I couldn't go on the show after that.  […] I had to decline their invitation. I want positive things for my community and American Idol isn't positive. Did I give up an opportunity for fame and fortune? Maybe. But it's not worth hurting my community for it.
The trans movement has become a much more public conversation in the last two years. How has that affected you?
In some ways it's been good and in some ways it's been bad. I don't enjoy having Caitlyn Jenner as a spokesperson for me and I'm not sure if I ever will. She just doesn't represent me. I feel like her coming out [put] trans people in the media a lot more and it's not a representation of what it really means to be trans.
Most trans people don't have access to surgeries and support like she does and most people aren't that binary like her. I just want the world to know that every trans person is different and most of us don't have her experience.
The act of transitioning is a complicated one even without a spotlight. How do you maintain your mental health and stability? What do you do for self-care?
I started gender therapy when I was 14 years old and I still continue to go to  therapy. I'm lucky that I have access to it—most people do not. The thing that helps me the most is talking to my fans, getting to know as many of them as I can, and relating to them. I relate a lot to my fans and they help me a lot to grow as a person and to maintain a positive outlook on life and to stay grateful.
How do you hope your fans receive your songs and this album in particular?
There are a lot of queer people as well as non-queer people. Young people and old people. I see everyone at my shows. It's not so specific and I love that. I try to write songs to lift people up and encourage them to hang on and to keep going. "We're The Cool Kids," the leading track off of Shine, is a song to inspire the kids that fit outside of the box to come together, rise up, and change the world.
"Shine On" is a song based on a true story, a story that is brought to my attention way too often, an experience that many of my fans go through. I wrote it about a young trans boy that had written to me. He told me that he had taken a handful of pills to commit suicide because the bullying was getting so bad. I too had been bullied a lot, especially from people within the transgender community. While this boy's iPod was on shuffle, my song, "Hands of Hate," started playing and it inspired him to call 9-1-1 and to continue his life.
That kid is still alive today and I am more than grateful that my song had an influence. "Shine On" is a song to call out the haters, to tell the queer people to keep going, to rise up against the hate, to march on.
Your fourth album comes out today. Are you nervous?
I'm so nervous. It got built up a lot in my head. A lot of big things are happening… I still have that feeling of fear, that it's going to tank. However, just with the release of the preview, we are already getting such great reviews. People are really excited. I feel it will be well received. I'm lucky.
Do you think that transitioning changed the way you produce art? Or the perspective you have as a creator?
Yes. I think I'm a lot more open-minded because I transitioned. I have access to this whole other world that a lot of people don't know about. I'm really grateful for that. A lot of my songs have to do with the community and rising up and I wouldn't have that if I wasn't transgender and queer.
Ryan Cassata is playing at the Jackalope on March 15th at 11 a.m. CST at the Bay Area Showcase at South by SouthWest. His album is available for purchase on iTunes and streaming on Spotify and Tidal.
Kelsey McKinney is a culture staff writer for Fusion.