Dr. Zubin Damania knew from pretty early on that he would follow both his parents into the medical profession. What he may not have seen in his future was the creation of ZDoggMD, rapper extraordinaire with the stylings of Damania's childhood idol, Weird Al Yankovic.
From ZDoggMD's take on R.Kelly's "Ignition," maybe one of the most-remixed songs ever:

It's like my tenth re-admission

Not the sharpest clinician

But I thought a CHF patient
Oughta eat Kentucky Fried Chicken
In March 2010, after a decade of being frustrated by the rigid environment working in a major hospital, he got some med school friends together and produced his first video. Damania, now 42-years-old, said that by the time he got to that stage, he was feeling worn down from working in a hospital system that didn't seem to have room for preventative medicine or spending time listening to patients.
So during his time off from his 60-hour work week at Stanford Hospital, he and his friends would plan, shoot, and edit videos starring ZDoggMD, a goofball doctor with an endless closet of dorky costumes who would rap about everything from common causes of ulcers to encouraging testicular self-exams.
"Kids [at student health clinics] were going, 'This is the stupidest thing I've ever seen!' but then they were going home and checking their testicles for lumps and finding things," Damania said. "It was weird, you know, just from that, we were affecting people in a way that we felt kind of impotent to do in our professional careers sometimes."
Damania is not just a full-time YouTube rapper trying to shake up the way medicine works in America; since quitting his Stanford Hospital job three and a half years ago, he's been running a clinic in Las Vegas. The venture, Turntable Health, is funded in part by Zappos CEO Tony Hsieh as part of his project to revitalize part of downtown Las Vegas. Turntable focuses on trying to prevent hospital admissions, something health systems around the country are trying to deal with in different ways.
G/O Media may get a commission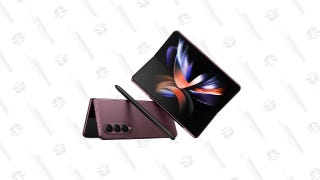 Save Up to $300
Galaxy Z Fold4
His latest video, which he's releasing this week–somewhat fancier-looking thanks to the help of a production studio–is still in parody form, but takes on a decidedly somber tone. ZDoggMD weighs in on the debate about when doctors should end a sick person's life instead of prolonging their suffering.
"I decided I'm going to make videos because that's my passion but I'm also going to try to do something actionable on the ground," he said. "To try to translate the ethos of going to patients where they are and preventing disease, educating, having fun, to an actual healthcare matrix."