The parents of University of Alabama honors student Megan Rondini, who committed suicide at the age of 21 after being criminally targeted by police after reporting an alleged rape, are suing over her death.
Named in the suit are the alleged perpetrator, university officials, the local sheriff, his deputies, and others.
What happened to Rondini, a horrifying series of events described in a recent BuzzFeed story called, "Die Trying," is nothing short of unforgivable. At every turn Rondini did everything she was supposed to do: Go to the hospital, report the rape to police, seek counseling. And at every turn, the appropriate authorities—from hospital staff to the sheriff's office to university counselors—failed her.

Equally disturbing, Tuscaloosa County sheriff's deputies then targeted Rondini with felony charges over the story she told, forcing her to drop the case. In Alabama, rape victims have to "prove" to police that they "earnestly" fought their attackers in order for charges to be brought, BuzzFeed reported.

G/O Media may get a commission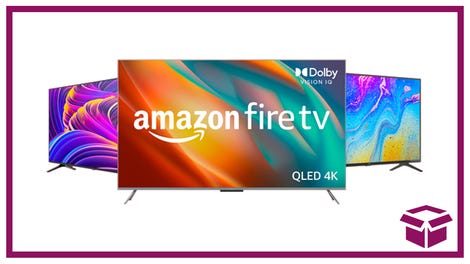 Ooh. stunning.
New Amazon Fire TVs
The term "alleged" rape is used here because the person Rondini accused, a wealthy big–game–hunting son of a powerful local family, was never charged with a crime. T.J. Bunn Jr. says the encounter with Rondini was consensual, despite the fact that she fled his family's mansion by climbing out of a second–story bedroom window. Rondini also had said she took one of his guns to protect her as she fled, and $3 for a taxi from Bunn's wallet.

Eight months after Rondini reported to police that she likely was drugged and then raped, she hanged herself at home in Texas, in February 2016. She had been diagnosed with post–traumatic stress disorder.

The lawsuit was filed in federal court in Alabama on Sunday and claims that the authorities' mishandling of the rape investigation caused Rondini's death.

"As a direct and proximate result of defendants' intentional, wanton, and wrongful conduct, defendants caused Megan extreme depression, anxiety, PTSD, fear, panic attacks, decline of cognitive functions and general well-being, weight loss, and feelings of worthlessness and hopelessness, all of which directly led to Megan's loss of life," the lawsuit states, according to Tuscaloosa News .

As the Associated Press notes:

Police investigating the sexual assault were sympathetic toward the man and wrongly focused on Rondini's actions, which including taking a handgun and $3 for cab fare from his home, the lawsuit claims.

"Megan ultimately was treated as a crime suspect and her status as a victim of a sex crime was completely disregarded," the suit said. The young woman withdrew from Alabama and returned home to Texas, where her mental condition deteriorated, according to the complaint.
The lawsuit seeks a court order requiring the sheriff's office to better train its deputies in rape cases and other criminal investigations. It also goes after the Title IX coordinator at Alabama and an employee of the university's Women and Gender Resource Center, among others.

Last week, Rep. Ted Poe of Texas delivered a speech on the floor of the U.S. House to tell Rondini's story and denounce the justice and health systems' failures in her case.

"She was smart, kind, ambitious, and funny. She loved other people…She had a beautiful life—that was until she was sexually assaulted in January of 2015," Poe said.

Watch: