Today, around 8,000 Starbucks locations across America are temporarily closing so that their employees can attend an anti-bias training. The training is a response to an incident last month in which Starbucks employees at a Philadelphia location called the cops on two black men who were waiting for a friend and hadn't purchased anything. Starbucks has also decided to formally allow people who haven't bought anything to sit in its stores and even use the bathroom. This seems like a nice thing to do, unless of course you're Megyn Kelly.
Today on Megyn Kelly Today, Kelly dedicated some airtime to bemoaning Starbucks' decision to allow anyone to use their facilities. Jenna Bush Hager, of all people, said she saw the compassion in the policy. Via Raw Story:
"I see the other side of it…I think some of these people don't have places to go. I've seen people sit in our local Starbucks here in New York City that are homeless, that don't have another place."
When Kelly insisted that this was not a solution to an unnamed problem that I'm assuming is homelessness, Hager countered, "Of course, it's not a solution but it's also compassionate. It's also showing kindness to people that may not have that."
Not satisfied with that feel-good remark, Kelly went in herself, pointing out that New York City is "pretty good about providing churches for the homeless to go." She continued:
"For the paying customers who go in with their kids, do you really want to deal with a mass of homeless people or whoever is in there — could be drug addicted, you don't know when you're there with your kids paying for the services of the place."
G/O Media may get a commission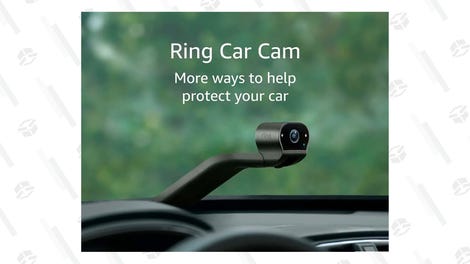 As Hager pointed out, plenty of locations already allow people who haven't made purchases to hang out—Starbucks didn't have a strict bathroom policy to begin with and left it to the discretion of managers. Besides, it's not like Starbucks is suddenly going to turn its locations into the macabre Trainspotting-esque homeless shelter Megyn Kelly has imagined in her head. Disorderly customers can still be banned from Starbucks locations, and employees can call 911 if there is a threat to safety. Honestly, college students squatting at tables the week of finals might be a bigger issue than homeless people.
Kelly went on to criticize woke rapper/actor Common, who will help "guide" Starbucks' racial bias training (the most Common thing ever). Kelly read some of his old sexist and homophobic lyrics to make the point that Common's past shouldn't allow him to participate in this new thing. This would be more convincing if the person making the point was not former Fox News host and white-Santa evangelist Megyn Kelly.
You know that things are pretty bad when Jenna Bush Hager is the voice of reason. Or, you know, just another day for Megyn Kelly.