Megyn Kelly was trying to make a feud with Samantha Bee happen on Thursday morning, and I need this, please, let it happen!!!

In response to a Raw Story writeup of a Bee monologue where the late night host called Ivanka Trump a "feckless cunt," Kelly called both the comedic material and the post "disgusting" and suggested—much like President Trump—that a "double standard" is at work with regard to Roseanne Barr.
Oh no she didn't! Oh shit! Here we go, I hope!
Kelly was responding to a pretty good Bee monologue last night—which, even amid a brain-melting week of nonstop Roseanne news, focused on the Trump administration's mission to separate all parents from their children if they're prosecuted for crossing the border illegally. This policy is so inhumane and unthinkable that it should be talked about, in the strongest language possible, using any national platform people have! And that is what Bee did.
G/O Media may get a commission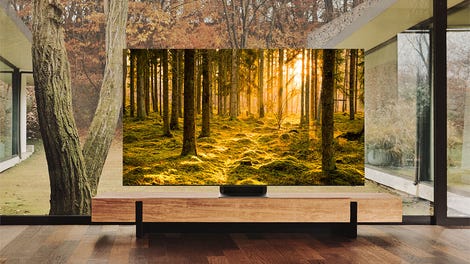 Up to 40% off
Samsung Smart TVs
"Ivanka Trump, who works at the White House, chose to post the second-most oblivious tweet we've seen this week," Bee said, referring to a picture Trump posted with one of her children while the controversy over her father's separation policy was raging. "You know, Ivanka, that's a beautiful photo of you and your child, but let me just say, one mother to another, do something about your dad's immigration practices, you feckless cunt!"
Damn, SPICY!!
She continued: "He listens to you. Put on something tight and low-cut and tell your father to fucking stop it. Tell him it was an Obama thing and see how it goes, OK?"
Bee and I have had our issues, but at least she's talking about this issue. I absolutely won't hold my breath waiting for Kelly, the Fox News race-baiter-turned-morning show failure, to address it with similar urgency, thereby raising awareness among the 10 white moms who watch. But hey, at least she's launching a celebrity feud.
Update, 12:28 PM: Because this will only continue getting more stupid, White House Press Secretary Sarah Huckabee Sanders responded to Bee, calling her remarks "vile and vicious." She also called on TBS—the network that airs Full Frontal—along with its parent company, Time Warner, to "demonstrate that such explicit profanity about female members of this administration will not be condoned."
Update, 2:22 PM: Bee apologized for her comments and TBS yanked the segment from its online platforms.