Megyn Kelly, the TV personality who compares herself to a mimosa while saying bad things on a show whose logo looks oddly similar to that of North Face, saw her first week as a morning host get off to what we in the biz would euphemistically call a "soft start" in terms of ratings.

Week two, however, was even worse for Megyn Kelly Today, according to New York Times TV writer John Koblin, with viewership down 24 percent compared to the same time slot a year ago. The decline was even sharper among the 25-54 year old "demo" that advertisers crave.
If you recall what the world was like before Kelly's highly publicized and altogether unconvincing professional rebrand from Fox News fire-breather to general-interest talk show host, you may remember Tamron Hall. Formerly host of the 9 a.m. hour of Today, Hall was given the boot to make room for Kelly and left NBC soon after. (Hall had more recently been working on a daytime talk show with The Weinstein Company, co-founded by Harvey Weinstein, who was fired this week amid sexual harassment and assault allegations. It's unclear if Hall's effort will continue.)
Kelly's salary is reportedly $17 million a year—perhaps more—which is presumably much larger than Hall's was. Still, her nascent morning show has lost about a quarter of Hall's viewership and is trending in the wrong direction.
G/O Media may get a commission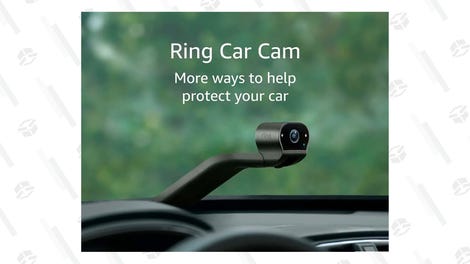 Is this poetic justice for a Fox host who repeatedly stoked racial tensions—only to find herself courting the women of color who comprise a large share of morning viewership, and who might have liked seeing an engaging black woman on TV every day? Did Hall put a hex on the Today set upon her departure? Are NBC viewers actually craving a Bloody Mary?
This blogger does not claim to know all the answers. But I have been reading Jezebel's Bobby Finger, who's been doing the yeoman's work of chronicling Megyn Kelly Today at a level so granular that there's no need to actually tune in. Start your morning right.
Update, 3:35 p.m.: This post was updated to include information about Tamron Hall's post-NBC talk show efforts.