Yesterday, Megyn Kelly was forced to apologize after staunchly defending white people wearing blackface on Halloween. This morning, the NBC News show that employs Kelly spent a brutal five minutes hammering her for making the comments.

It was astonishing to see the Today show go so hard after Kelly, who, let me stress again, is a member of the show. But Today pulled out all the stops, running a pre-recorded segment about the controversy and then letting its hosts just tear into Kelly live on air.
"The fact is, while she apologized to the staff, she owes a bigger apology to folks of color around the country," Al Roker—whose hour of Today was infamously replaced by Kelly's show—said.
"There was some criticism yesterday online that this was political correctness run amok," Craig Melvin added. "That's silly, and it's disingenuous and it's just as ignorant and racist as the statement itself."
G/O Media may get a commission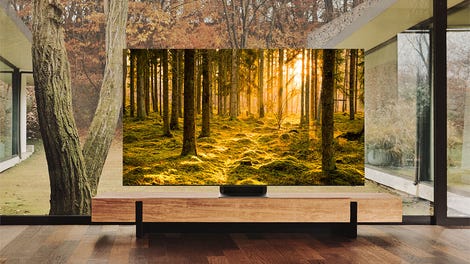 Up to 40% off
Samsung Smart TVs
He also called Kelly's comments "indefensible," though he added that she was a "friend." Sure buddy.
I have been watching morning shows for a long time and I have never seen anything like this. How much longer is NBC going to let this go on before it admits bringing Kelly in was a horrible mistake?
Update, 10:01 a.m. ET: Kelly offered a second, on-air apology. There were tears. The audience gave her a standing ovation. America!