Over the last couple months, President Donald Trump, a cocktail wiener that rolled under the couch and is now covered in cat hair, has lambasted so-called family reunification, which he refers to as "chain migration," in his ongoing assault on immigration in America. That is super interesting—because it looks like that's exactly how his own in-laws became permanent residents of the United States.
Family reunification is simple. It lets legal U.S. residents sponsor family members to be able to join them in America legally. According to CBS News, "between 60 and 70 percent of all lawful permanent immigration to the United States in the past decade has family-based roots." But to hear Trump tell it, "Chain migration that costs taxpayers billions and billions of dollars and sanctuary cities that set free violent, criminal aliens all over our country and protect them." Trump wants to radically cut down on family reunification—limiting sponsorships to only spouses and minor children and excluding adult children, siblings, and parents.
He might want to tell his in-laws. As the Washington Post reported today, Melania Trump's retired parents, Viktor and Amalija Knavs, are legal permanent residents of the U.S. and are on the verge of gaining their citizenship. While their attorney is conveniently keeping mum about how the two Slovenians got their status, experts told the Post that it's most likely the case that they were sponsored by Melania.
Immigration lawyer Matthew Kolken told the paper there are only two substantive ways Trump's in-laws could gain green cards: either their daughter would have to sponsor them or an employer would. The latter is unlikely, as it would require showing that there were no Americans who could do the same job.
Other options for green card eligibility include applying for refugee status, being victims of trafficking or crime, being victims of abuse, coming to work as a member of the media, and a few other options—but Melania's parents don't really qualify for any of those things. Maybe that's why the Trump administration has repeatedly refused to answer questions about their immigration status.
G/O Media may get a commission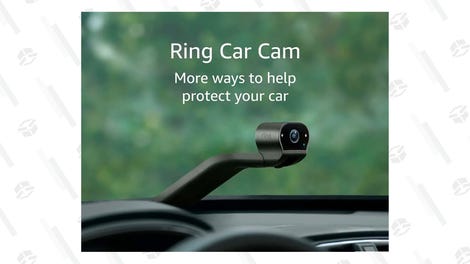 The very strong chance that Melania sponsored her parents would, of course be a direct violation of Trump's vision. It's a classy move—taking advantage of the very rights you want to remove from far less privileged and more vulnerable people—but what else is new?