MSNBC host Melissa Harris-Perry made good on her vow to boycott her own show on Saturday, refusing to anchor her weekend program as she wages an extraordinary public war with the executives whom she accuses of having "taken" her show from her. By Sunday, the show was finished, as MSNBC and Harris-Perry severed ties with each other.
On Friday, an email from Harris-Perry to her staffers was leaked to the New York Times and soon posted in full online. In the email, Harris-Perry wrote that her show had been yanked from the air for weeks at a time in favor of standard 2016 election coverage. She added that she had been treated as irrelevant to the network despite her copious credentials:

I will not be used as a tool for their purposes. I am not a token, mammy, or little brown bobble head. I am not owned by [NBC News chairman Andrew] Lack, [MSNBC president Phil] Griffin, or MSNBC. I love our show. I want it back.

[…]

I have stayed in the same hotels where MSNBC has been broadcasting in Iowa, in New Hampshire, and in South Carolina, yet I have been shut out from coverage. I have a PhD in political science and have taught American voting and elections at some of the nation's top universities for nearly two decades, yet I have been deemed less worthy to weigh in than relative novices and certified liars. I have hosted a weekly program on this network for four years and contributed to election coverage on this network for nearly eight years, but no one on the third floor has even returned an email, called me, or initiated or responded to any communication of any kind from me for nearly a month. It is profoundly hurtful to realize that I work for people who find my considerable expertise and editorial judgment valueless to the coverage they are creating.
CNN reported that network executives had even tried to prevent Harris-Perry from airing a segment about Beyoncé's "Formation" video after it was released, urging that she focus solely on the 2016 election.
Harris-Perry told the Times that, even though MSNBC had promised to return her show to the air, she was refusing to go on. She followed through on that threat, and her MSNBC colleague Joy Reid appeared in her Saturday morning slot instead, talking about the upcoming South Carolina primary.
G/O Media may get a commission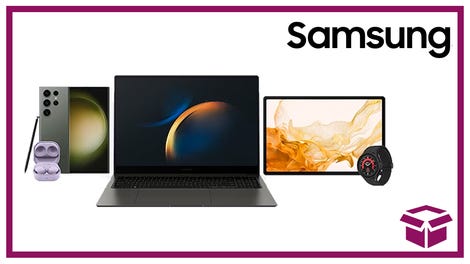 24 hour deals
Discover Samsung - Daily Deal
In a statement, NBC News said that Harris-Perry was not the only person to have her show preempted for election coverage, and that her actions were "surprising" and "disappointing."
By Sunday, the inevitable had happened. MSNBC announced that it was "parting ways" with Harris-Perry. For good measure, it told the Washington Post that she had been "unpredictable" and "challenging" to work with.
Harris-Perry bid farewell to the show on Twitter.
Aside from losing one of its most prominent black voices, Harris-Perry's departure leaves MSNBC without what is by far the most diverse show on cable news.