Is ISIS targeting Mexico?
That's what some people feared when an alleged ISIS propaganda video surfaced on the internet in recent days identifying Mexico as one of the nations backing the global coalition against the terrorist group's caliphate. But many Mexicans aren't taking the threat too seriously.
Mexico, in fact, is not part of the coalition against the terrorist group; it even kept out of the Middle East mess that started it all when the Mexican government decided not to support the war in Iraq in 2003.
So instead of dreading ISIS' apparent confusion, many Mexicans—in typical fashion— are responding to the alleged threat with their country's signature brand of humor. In Mexico, it is customary to joke about tragedy and death, a practice (or perhaps a coping mechanism) that's most evident during the annual Day of the Dead celebrations.
The ISIS mixup is being treated no differently. Mexicans have responded by creating the hashtag #IsisEnMexico ("ISIS in Mexico") to poke fun at themselves and their country, while bombarding social media with homemade weapons of mass laughter:
G/O Media may get a commission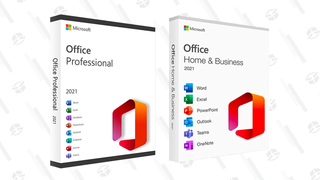 89% off
Microsoft Office Professional 2021 Lifetime License
"All Mexicans when they found out about ISIS in Mexico."
"The Mexican forces are ready to fight the terrorists."
https://twitter.com/aldebitas/status/669577949977317376
"Yes! At last I get to meet the Three Wise Men."
"We are ready."
https://twitter.com/nisoytancabr0n/status/669557547624345600
"Mexico launches its first missiles to support France."
"Don't worry, we have the Mexican Justice League."
"I'm buying nuclear weapons because ISIS is in Mexico and we must defend the motherland."
"Ready for war."
"I ask you ISIS not to touch the taqueria on the corner."
"The welcome committee for ISIS in Mexico."