WASHINGTON, D.C.— Donald Trump is uniting Mexicans in a way that few other causes have in the past.
Now Mexican lobbyists, diplomats, business leaders and advocacy groups are organizing a strategy to fight back against the Trump menace. But in doing so, they're learning that their country needs to proactively take control of its own narrative, rather than just respond to Trump's insults and provocations.
This week Mexico took a big first step towards creating a united front by meeting with leaders of the American Jewish Committee (AJC), a powerful U.S.-based advocacy organization that works to advance Jewish causes around the world. The AJC, which this year turned 110 years old, recently hosted a series of advocacy training sessions with Mexico's entire diplomatic corps in the U.S. and several top Mexican-American leaders.
Mexico, like Israel, feels like a country under attack. Donald Trump has built a solid base of support by railing against Mexico and stirring xenophobic and nativist sentiments in the United States. At first Mexico tried to ignore him, but that's become impossible. So now Mexico is turning to the Jewish advocacy group for a strategy about how to bulletproof Mexico the same way they have helped bulletproof Israel, a country that's considered America's unconditional ally.
"We don't make Stalin or Hitler comparisons lightly, but some of the expressions of populism we have witnessed are reminiscent of those times," AJC Latin America outreach director Dina Siegel, who was born in Mexico City, told me.
G/O Media may get a commission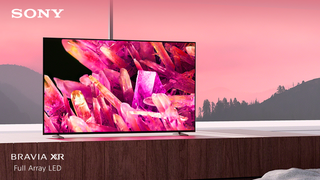 $400 off
Sony 55 Inch 4K Ultra HD TV X90K Series
But it's not just about Trump. The Jewish advocacy group is urging Mexico to think beyond The Donald and focus on coalition building. "In the U.S., Israel is not a Jewish issue, but a national interest issue," Siegel explained. "In the same way, Mexico needs to stop being a Mexican or a Latino-only issue and become an American issue."
Jonathan Peled, Israel's Ambassador to Mexico, says Mexico's plan shouldn't be "launching an anti-Trump campaign," rather shifting the narrative about Mexico by highlighting the facts and everything the country does well.
"Israel, like Mexico, has an image problem," Peled told a roomful of 49 Mexican consuls. He said many people associate Israel with war and fear, but the Israeli government has been actively countering that perception with a country branding campaign that highlights the Jewish state as a tolerant and diverse country with a vibrant nightlife and an emerging tech startup scene. Some criticize the effort as a form of Hasbara (a broad term covering Israel's PR advocacy efforts) as glossing over or ignoring problems, but others say it's working.
Peled said the strategy is to find ways to make Israel seem "relevant to an American audience and open a dialogue with young people," which means being active on social media. "Don't sell the message, make people buy it," he told the Mexicans.
The AJC stressed that Mexicans shouldn't be alone in advocating for the Mexican cause. They need to align themselves with other groups who can speak on their behalf. Mexican-American advocacy also needs to be "professionalized" by tapping media-savvy spokesmen and PR experts rather than just depending on volunteers and community leaders.
And Mexico needs to increasingly adopt the mindset evoked by the Hebrew phrase "ein breira" or "no choice." Mexico cannot afford to lose.
---
THE MEXICAN STRATEGY
Mexico's new standard bearer is Carlos Sada, a veteran Mexican diplomat and the country's newly appointed ambassador to the United States. Mexico's Ministry of Foreign Affairs has yet to outline a clear strategy for dealing with Trump, but Sada tells me the country's efforts will be much broader than just responding to the presumptive Republican nominee.
Sada says that similar to what the ACJ has done for Israel, Mexico is reaching out to entrepreneurs, media organizations and think tanks to build bridges. He told me Mexico's 50 consulates will "lobby political, economic and social figures in each district to promote the contributions of Mexicans and how jobs are being generated through U.S. exports to Mexico as well as the direct investments Mexican companies make in American cities."
"The strategy is not about directly engaging [Trump], but positioning hard data and information," he said.
Mexico's hope is that the facts will bust the myths that have corrupted the way people in the U.S. think of their southern neighbor.
"The naked truth is that today over six million U.S. jobs depend on the commercial relation with Mexico. That is more than the entire population of Norway," Mexican Foreign Affairs Minister Claudia Ruiz Massieu said at an AJC plenary. "So allow me to debunk one of the greatest myths: We do not steal jobs from the United States."
But can Mexico counter Trump with facts alone? Or will the country need to fight back as well? Some worry that Mexico will get pulled into Trump's trap if it engages directly with the Republican candidate.
"[Trump] wants a response from the Mexican government. That will rally his supporters," warns Cid Wilson, chief executive officer of the Hispanic Association on Corporate Responsibility (HACR). Wilson believes the best thing the Mexican government can do is simply stay out of it and let Mexican-Americans do the job for them. "Latinos have the ability to vote," he told me. "Let them fight this fight and they will win it. Don't complicate it by bringing in a foreign government."
Cindy Nava, a Mexican-American DREAMer and graduate student at the University of New Mexico, agrees that it's ultimately up to Mexico's diaspora to stop Trump. Nava, who says she's been harassed on social media by Trump supporters with messages like "Go back to your country," says Mexico can learn a lot from how the AJC works closely with the Jewish community all over the U.S. "It's pivotal that [the Mexican consulates] reach out to us. We consider this country our country, so we know the ins and outs here yet we have that deep connection with Mexico. I think we serve as great allies, great strategists."
Still Nava thinks the Mexican government needs to respond directly to Trump's racist attacks on Mexico. "If there's no reaction the Trump phenomenon is going to become real. I don't like to say I'm fearful that he'll win, but the reality is the reality. He's the Republican candidate. The Mexican government should definitely be speaking out."
---
MEXICO LOBBY
The Trump threat is also uniting Mexican business interests. In March a coalition of Mexican-American entrepreneurs and other businessmen teamed up to register a lobby in Texas known as the American Mexico Public Affairs Committee (AMxPAC). It's the first group of its kind to unite the expat community of Mexican companies and professionals in the United States while promoting the type of free trade that allows border communities to thrive.
"We are imitating what the Jews do," board member Eduardo Bravo told me.
While the Mexican government takes its cues from the AJC, the AMxPAC seems to be following the example of the American Israel Public Affairs Committee (AIPAC), a powerful pro-Israeli lobby that's stirred some controversy for occasionally defying the Obama administration on its policy towards Israel.
Bravo says the Mexican affairs lobby was created to address two main issues: 1) The exodus of Mexican businessmen fleeing drug war-related insecurity in border states; and 2) Donald Trump.
"We have to thank Trump for uniting Mexicans and Mexican-Americans," he told me. "We also have to thank Trump for putting Mexico on top of the agenda."
But what happens if Trump wins the presidency? So far the strategy is to deal with Trump the candidate, but not a Trump White House.
AMxPAC says it's mission is to help Mexico's relationship with the United States, regardless of whoever the next president is.
"This is much bigger than Trump," AMxPAC president Antonio Maldonado told me. "We did not create AMxPAC with the purpose of attacking Trump, it's not a political action committee. Its purpose is to improve the bilateral relationship. If Trump wins the presidency we would have to work with him."