They've been on the run for the past eight months, but Mexico's feared Knights Templar drug cartel could be mounting a comeback in the western state of Michoacan, according to posts on Facebook.
Corridos Templarios, a Facebook account that allegedly belongs to the cartel, posted a statement earlier this week claiming the Knights Templar was responsible for a recent attack against rural defense forces in Michoacan.
"The Templar cartel is not in its best moment right now, and we know it," the statement reads. "But we are we are gathering strength… we are still in many towns and we will not leave Michoacan."
It's not clear if the message actually comes from the Knights Templar group.
While members of this cartel —and others in Mexico— have previously used social media to talk about their exploits, and show pictures of their extravagant lifestyles, this particular statement is full of grammatical errors. The message also lacks religious references, a trademark of the cartel, whose ideology is fashioned after the codes of conduct used by medieval knights.
G/O Media may get a commission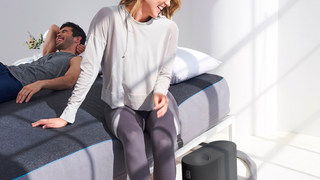 Eight Sleep Pod Cover
"The Templar's communiqués were usually better written, and more subtle," drug-war analyst Alejandro Hope told Fusion in an email. "If this communiqué does come from the Knights Templar, it signals a serious decline in the quality of their leadership."
The Knights Templar once dominated large swathes of Michoacan, running crystal meth labs and taking a cut of profitable businesses, including the state's multi-million dollar avocado crop.
Cartel members claimed they were protecting the population of that state from other criminal groups.
But in 2013, farmers and cattle ranchers in Michoacan organized vigilante groups that slowly managed to expel the Knights Templar from several towns in that state.
The Mexican government has arrested or killed some key leaders of the cartel over the past eight months, including its founder, Nazario Moreno. But the Templar's main operational commander, Servando Gomez is still at large. The message posted on the Corridos Templarios page claims he still heads the group.
"The professor –as Gomez is known—is an old wise man, and he will never abandon the people of Michoacan," the post reads.
"You've turned your backs on us due to confusions, but we understand…it is time to re-establish order in Michoacan," reads the message published on Sept. 8.
In Michoacan, the Knights Templar cartel has been expelled from economically important areas, like the avocado growing valley that lies west of the state capital, Morelia.
Hope said the cartel has not been entirely expelled from the state however, although, "their range of action has been limited."
Mexican security officials suspect the group has also spread its illicit activities to other parts of the country, and continues to tax business and orchestrate attacks in places such as Hidalgo and the State of Mexico.
Manuel Rueda is a correspondent for Fusion, covering Mexico and South America. He travels from donkey festivals, to salsa clubs to steamy places with cartel activity.