Political assassinations, kidnappings and violent street battles between rival campaign supporters are casting a pall over Mexico's upcoming mid-term elections.
The bloody run-up to the June 7 vote has prompted authorities to provide security for 20 candidates running for office. Much of the violence is being blamed on drug cartels and crime gangs; so far five candidates have been targeted and killed. And tensions between supporters of rival campaigns have at times reached a boiling point over the most mundane things, including where candidates can hang their political posters.
Earlier this month, in the Mexico City neighborhood of Cuajimalpa, members of the leftist Partido de la Revolución Democrática (PRD) and the ruling Partido Revolucionario Institucional (PRI) clashed over street space to display campaign billboards. Gunshots were fired and a dozen people were hospitalized.
In the central state of Queretaro, a large group of young militants from the ruling party attacked a sympathizer of the conservative Partido Acción Nacional (PAN) with sticks.
The vote will elect lower-house lawmakers, governors and mayors in several key states in what will be widely viewed as a referendum on embattled President Enrique Peña Nieto.
Turnout is expected to be low, and the climate of violence may deter even more voters from turning out to the polls, said Horacio Vives, a political analyst at ITAM, a private research university in Mexico City.
There's plenty at stake in the election. If the PRI holds on to its current numbers in Congress, Peña Nieto will be able to push ahead his reform agenda without major political opposition. "The ability to efficiently pass laws during the second half of his presidential term is at stake," said Vives.
G/O Media may get a commission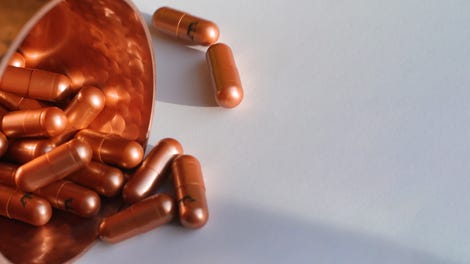 health
The Lyma Supplement
Next week's vote involves a record number of candidates — some 22,000 — running for national, state and local offices, said Eduardo Bohorquez, director of Transparency International's Mexico branch.
Bohorquez said the state's inability to contain the outbursts of violence "reflect a profound degradation of the country's political class."
Ironically, the violence and a recent string of corruption scandals have created a sense of uncertainty that may benefit the ruling party.
"Uncertainty helps the incumbent," Bohorquez said. "It scares people from voting for change and those already in power end up winning."
There appear to be a few exceptions, including Jaime "Bronco" Rodriguez, an independent candidate who is challenging the status quo and leading the polls in the northern state of Nuevo Leon.
However, Bohorquez said, ultimately Mexicans are likely to vote for the devil they know.