MEXICO CITY— If you can't beat 'em, join 'em. A few months after launching a campaign against the puto chant in fútbol stadiums, the Mexican Soccer Federation has changed course and now argues that the word, which roughly translates to "faggot," is not intended to be a homophobic slur.
Mexican soccer officials appear to be backtracking after failing to stop Mexican fans from chanting Ehhh Puto! every time the other team's goalie clears the ball. FIFA recently fined Mexico with another penalty of 30,000 swiss francs (or $30,600) for the "discriminatory and unsporting conduct of fans."
The chant has already cost Mexico's Soccer Federation thousands of dollars in fines (some have been paid and others are being appealed). The puto chant has been a headache for the Mexican Soccer Federation since FIFA implemented its so-called anti-discrimination match observers in stadiums for the 2018 World Cup qualifiers. But the Mexican fans have refused to capitulate.
Now the National Team could face even stiffer penalties, such as being prohibited from playing at its beloved Azteca Stadium for the 2018 Russia World Cup qualifiers. And that has the Mexican Soccer Federation trying a new strategy—defining the chant.
"We will appeal the sanction because we do not agree with the connotation FIFA has given to the chant. We'll seek to explain that the chant in Mexico is not being carried out with the finality FIFA has interpreted," said Mexican soccer official Guillermo Cantú in a press release. "At the World Cup in Brazil the Disciplinary Commission determined that in the specific context the chant was not discriminatory."
Mexico's puto chant has triggered an international debate on the semantics, origin and evolution of the word. The renewed controversy also comes at a time where Mexico undergoes a heated standoff on same-sex marriage between conservative organizations and the LGBTQ community.
G/O Media may get a commission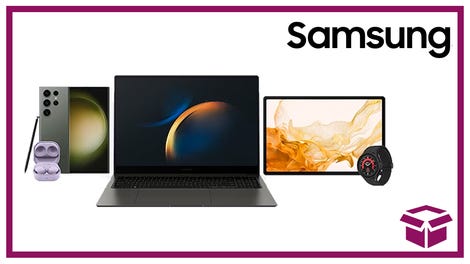 24 hour deals
Discover Samsung - Daily Deal
Many Mexicans argue puto means something more like "coward," and that the word is deeply engrained in Mexican slang and pop culture. There's even a hit song about it by legendary Mexican rock band Molotov. Some have even used it to mock Donald Trump:
But others argue the word is clearly a homophobic slur with a variety of meanings ranging from "male prostitute" to "faggot."
In recent months, several Mexican political pundits and intellectuals have tried to rally public opinion against the chant.
"The origins of the chant are blurred and ultimately irrelevant. What matters is its offensive nature," wrote Univision anchor and soccer aficionado León Krauze for the Washington Post.
Still, the puto chant doesn't appear to be going away anytime soon, and so far FIFA sanctions only seem to be encouraging the crowds to continue the forbidden word. It's the typical case of you told me not to do it, so I'm going to do it.