The Mexican National Soccer team today launched a video featuring top players to promote a social tolerance campaign that's reportedly aimed  at eliminating the infamously popular ¡puto! (faggot) chant from games.
Although the campaign makes no mention of the word, several Mexican media outlets report the initative is subtly targeting the chanting fans who are notorious for yelling in unison eeeh puto! against goalies from rival soccer teams. The chant was harshly criticized as homophobic during the last World Cup in Brazil, and recently prompted FIFA officials to fine the Mexican Soccer Federation for the sum of some $20,700.
A Mexican Soccer Federation employee confirmed to Fusion that although the campaign is aimed at combating racism in general, its main goal is to eliminate the puto chant.
And in doing so, Mexican soccer officials are trying to avoid incurring additional fines during games leading up to the 2018 World Cup in Russia.
The puto chant has long been the source of never-ending debates on the real meaning and intent of the word. Defenders of the chant insist it means something similar to "coward," while critics claim it's clearly meant to be a derogatory and homophobic term.
G/O Media may get a commission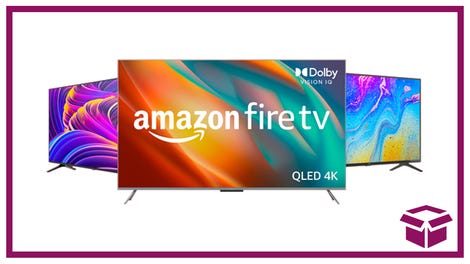 Ooh. stunning.
New Amazon Fire TVs
The word is often used in other stadium chants such as el que no salte es puto ("if you don't jump you're a faggot") and has even been the subject of songs by legendary Mexican rock bands.
Many Mexicans have criticized FIFA for trying to censor an entire soccer nation by telling fans what they can and can't yell at a fútbol match.
The Mexican Soccer Federation, however, appears to be buckling to the FIFA pressure by enlisting Chicharito and company to call on Mexican fans to visit this website and sign a petition pledging to respect diversity and rejecting physical and verbal violence.
As of Tuesday evening, fewer than 300 people have signed on to the anti-discrimination campaign titled Abrazados por el Fútbol, which translates roughly as "Let's Hug for Soccer."