Black Friday is no longer just a gringo thing.
South of the border, Mexicans have adopted their own version of the shopping ritual—and it has a more optimistic name: Buen Fin, or Good Weekend.
Mexico's shopping frenzy went down last weekend, and unlike in the United States, no one was injured by a stampede of people rushing to buy the latest video game console. However, there was still plenty of controversy, and obviously lots of shopping on steroids. Here are five things to know about Mexico's version of Black Friday:
1. It's directly inspired by Black Friday
In 2011, the Mexican government and private business owners came up with the idea of adopting a version of Black Friday in the hopes that it'd provide an economic boost at a time when Mexico's economy was feeling the effects of the global recession. Mexico's government encouraged people to shop by bringing forward payments of end of the year bonuses to public workers. A year later, then-President Felipe Calderón called it "the year's cheapest weekend."
2. Buen Fin ironically takes place just before the anniversary of the Mexican Revolution
Mexico's Good Weekend is held just before a national holiday that in many ways symbolizes an anti-capitalist spirit: the Anniversary of the Mexican Revolution. It seems few lawmakers and business owners stopped to wonder if it would make Pancho Villa spin in his grave.
G/O Media may get a commission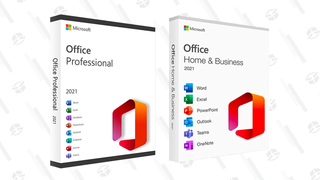 89% off
Microsoft Office Professional 2021 Lifetime License
3. Mexicans love flatscreen TVs
During this year's long shopping weekend, Mexicans mainly purchased electronics and home appliances such as flat screen TVs, washing machines, refrigerators, according to Mexican daily El Universal. Mexico's online tourist industry also benefited as citizens purchased flights and hotel reservations. Expedia-like sites such as Despegar.com announced a 25% increase in sales.
4. Discounts can be deceiving
It turns out some deals are too good to be true. Mexicans complained about a lot of false advertising of sales, and the national consumer protection authority (PROFECO) published a list of companies that allegedly didn't honor their advertised discounts. Some businesses even raised their prices, leading authorities to shut down several stores.
5. The boost to the economy comes at a long-term cost for some Mexican consumers
According to Newsweek, experts expect this year's Good Weekend netted more money than the government's combined budgets for the ministries of security, justice and foreign affairs. The economic boost, however, comes with a cost. Many Mexican families are still paying their debts incurred during last year's Buen Fin. For example, a survey conducted by the Autonomous Popular University of the State of Puebla claims 35 out of a 100 Puebla residents are still in debt from last year's shopping frenzy, and 65% of those in debt still planned to hit the mall during Buen Fin to rack up even more debt.