MEXICO CITY— The man who President Enrique Peña Nieto blamed for orchestrating his disastrous meeting with candidate Donald Trump last August has been reenlisted to save his government from President Donald Trump.
The Mexican president announced on Wednesday that his former finance minister, Luis Videgaray, will now become his new minister of foreign affairs, just four months after getting fired from his previous Cabinet post for reportedly arranging Trump's campaign stop in Mexico City.
Peña Nieto made the announcement in a press conference, saying he has instructed Videgaray to prioritize building a "constructive relationship" with the incoming Trump administration.
The Mexican president also announced a new Minister of Culture and addressed the new year's controversial gas price hikes popularly known as el gasolinazo, which have sparked protests, roadblocks and looting nationwide. "I share your annoyance," Peña Nieto told reporters. "This wasn't an easy decision for the government."
G/O Media may get a commission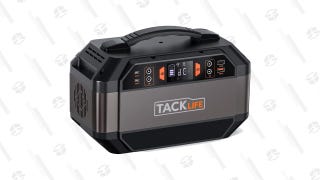 Tacklife Portable Solar Generator
But the return of Luis Videgaray, as Fusion predicted a few days ago, stole the headlines in a country that is bracing for Trump.
To critics, it may look like Peña Nieto has given Trump a Cabinet appointment in Mexico. Videgaray is rumored to have a good personal relationship with Trump's son-in-law, Jared Kushner, as well as others close to his transition team.
"Now I guess Peña Nieto will appoint Jared Kushner as his ambassador to Washington."
Videgaray reportedly established contact with Kushner through a mutual friend last year to help broker the meeting between Peña Nieto and Trump.
But it backfired on him when Mexican intellectuals, political pundits, and society at large blasted the president for inviting "the enemy" to their home. During the press conference following the Mexico City meet, Trump appeared mild-mannered and even complimented Mexico. But hours later during a campaign rally in Arizona the old Trump came out as he bashed Mexican immigrants and repeated his pledge to make Mexico pay for his border wall.
Peña Nieto turned to Twitter in an effort to assure Mexicans he had held his own against Trump and told the candidate that Mexico wouldn't pay for the wall. But the PR damage was done, and Videgaray took the fall—something Trump lamented publicly on Twitter.
Now Videgaray is back to his familiar role as Peña Nieto's right hand man. He will replace outgoing Minister Claudia Ruiz Massieu, who failed to devise a clear strategy to counter the new challenges posed by the Trump administration.
Critics of the president are upset with Videgaray's appointment because they think it's another example of Peña Nieto kowtowing to Trump. But many are praising Videgaray's return to service.
"He's extraordinary," says Eduardo Bravo, a Mexican businessman who sits on the board of the American-Mexico Public Affairs Committee (AMxPAC), a registered lobby in the U.S. created to counter Trump's rhetoric against Mexico. "We've worked closely with him and are very happy. He's a man who will inspire a lot of confidence."
Bravo tells me Videgaray is a man who has plenty of influence within Peña Nieto's government, and his return is viewed as a pragmatic move by an administration that has to play ball with Trump, like it or not. He says that Videgaray can get the job done without being obsequious.
"We shouldn't allow [Trump] to twist our arm," Bravo said. "We need to work and negotiate. I hope [Videgaray] keeps Ambassador Carlos Sada who has a lot of experience."
Even some opposition lawmakers appear to welcome the shift inside Mexico's Foreign Ministry, but warn that Videgaray will have his work cut out for him.
"He needs to come up with a clear and concise strategy that addresses the renegotiation of NAFTA, the wall, remittances and deportations," Armando Ríos Piter, a senator from the left-leaning Party of the Democratic Revolution (PRD), told me. "He's got a lot on his plate."