Over the past few years, we've learned that if you turn a Trump associate upside down and shake them a little, an incredibly variety of crimes comes falling out. The latest: sources tell the New York Times that Trump's former lawyer Michael Cohen is under investigation for more than $20 million in loans that may have been acquired by misreporting the value of his taxi companies. The sources told the Times that charges against Cohen are imminent and should be expected by the end of August.

Cohen's alleged bank fraud is one of  two major crimes that federal authorities are investigating. The other is his payments to women including Stormy Daniels who says they had affairs with Donald Trump. If prosecutors can prove he paid the women off in order to prevent them from damaging Trump's campaign, then the payments would count as an illegal campaign contribution.
The loans under examination came from Sterling National Bank and the Melrose Credit Union, the Times reports, and were made in 2014. The newspaper saw records and spoke with sources including a banker who confirmed the details.
This new information doesn't mean that bank fraud will be the deciding factor in Cohen's case. From the Times:
There is no indication that either bank suffered a loss as a result of the loans or that Mr. Cohen missed payments, which are ordinarily important aspects in a bank fraud case. While bank fraud without a loss is rarely charged on its own, it is sometimes charged in conjunction with other crimes, which may be what happens in Mr. Cohen's case.
G/O Media may get a commission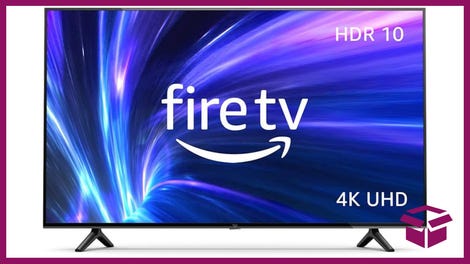 42% Off
Amazon Fire TV 50" 4K Smart TV
Federal authorities are also investigating the money Cohen made off of taxi medallions in New York City, which he used to secure the loans:
Publicly filed financing statements indicate that Mr. Cohen used 32 taxi medallions as collateral for the Sterling loans. The medallions were then valued at more than $1 million each, and each generated more than $1 million a year in income.

The loans were made to 16 separate companies controlled by Mr. Cohen and his family, each company owning two taxi medallions, the person who reviewed the transactions said. Mr. Cohen and his wife also personally guaranteed the loans, according to the filings.
If anyone had doubts that New York's taxi business was corrupt as hell, this investigation should put those fears to rest. In fact, Cohen's former friend Evgeny Friedman, known as the "Taxi King," was personally involved in some of that corruption.
Mr. Freidman... managed taxi medallions owned by Mr. Cohen and his family between 2012 and 2018. In 2016, a federal judge found that Mr. Freidman, a lawyer who was disbarred earlier this year, had transferred more than $60 million into offshore trusts to avoid paying debts. New York City regulators have barred him from continuing to manage medallions.

Mr. Freidman was facing up to 25 years in prison in an unrelated state fraud case in Albany involving his taxi business. But he struck a deal with state prosecutors under which he avoided prison in return for cooperating with federal authorities investigating Mr. Cohen.
The lack of loyalty these people possess is truly astonishing.