If you've ever seen a nouveau riche rapper like 50 Cent or Sean "Diddy" Combs on the cover of the old-money financial publication Forbes, it's probably the doing of Senior Editor Zack O'Malley Greenburg. In addition to being the publication's hip-hop connect, O'Malley does regular reporting on the music industry for it.
His new book, "Michael Jackson, Inc.: The Rise, Fall, and Rebirth of a Billion-Dollar Empire," traces Jackson's "rags-to-riches-to-rags-to-riches story" of the late pop icon's career, his untimely death—five years ago today—and posthumous career.
The book is two years' worth of reporting on Jackson's estate and legacy, with accounts from his immediate and extended family, Motown Records founder Berry Gordy, Jackson estate co-executor John Branca and artists Jackson worked with, such as 50 Cent, Sheryl Crow and Jon Bon Jovi. Fusion caught up with O'Malley Greenburg to talk Michael Jackson money and his posthumous business legacy.
Fusion: In your book, you focus mostly on Michael Jackson, the mogul, and his successes, rather than M.J. as a tragic or controversial figure. What did M.J. do, business-wise, that set him apart from other pop stars?
O'Malley Greenburg: Two that I would point to are his shoe deal with L.A. Gear and his clothing line…. There were people that did that before. Run D.M.C. did a deal with Adidas for about a million before M.J. [made his deals]. But MJ did it on a much grander scale, for $20 million, which was a bigger guarantee than Michael Jordan had been getting from Nike at the time, just to give you an idea of where he was at. That hadn't been an area of fame that had been monetized by pop superstars. When you look at the videos, the shoes, the clothes… He changed the way that fame was monetized.
G/O Media may get a commission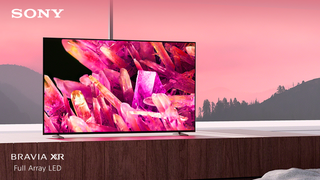 $400 off
Sony 55 Inch 4K Ultra HD TV X90K Series
In the book, you focus on Jackson's controversial purchase of a good portion of the Beatles' catalog in 1985. Jackson bought the ATV music catalog for $47.5 million then. Today, ATV has combined with Sony and it's worth about $2 billion. That was an incredibly fruitful business decision. What went into that?
It wouldn't even have occurred, I think, to most musicians to do [at the time]. Not only buying the Beatles catalog, but making sure to retain his own publishing rights and to get back his masters.
In between there, in 1995, Sony paid MJ $115 million for the privilege of merging their inferior catalog with his excellent catalog. And they gave him a half stake in the joint Sony/ATV venture. Sony was buying up publishing rights at the time and would later acquire the rights to artists like Taylor Swift and Eminem.
Jackson didn't really have to do anything at that point besides let the money roll in, eight-figure annual payouts. He was sitting back and making money every time "We Are Never Ever Getting Back Together" played on the radio. Now, Sony/ATV is the largest publishing catalog in the world. It's over a million songs.
In the book I talked to people who knew him early on who said his ambition to create the largest music publishing catalog in the world. At a pretty young age, that was one of his aspirations. In his early twenties he figured that out.
From what I got from your book, M.J. loved these songs dearly, most of all. He wanted to own them and make money off them, but he wanted an artist with a genuine passion for them to own them. Is that right?
Totally. He didn't buy songs that he didn't love. He didn't buy songs that he didn't think would be great forever, that he wanted to dance to and thought other people would want to dance to. It's worth noting that when he wanted to buy the Beatles catalog, his advisors thought he was insane to pay over $40 million. But he was determined.
One of the criticisms leveled against him later on was "Revolution" being licensed for a Nike commercial [in 1987]. For Michael Jackson, he set aside a few dozen songs that were untouchable like "Yesterday" or "Come Together," which Jackson covered but wouldn't use in ads, for example. "Revolution" wasn't iconic on that level, I'd argue. For Michael, there was no shame in using a song in a commercial.
Nike - Wieden + Kennedy - Feat. The Beatles "Revolution" from Lawrence Bridges on Vimeo.
What's the status of those ATV Beatles songs today, still with the Jackson Estate? Could Paul McCartney ever get them back?
They [the estate] are still filtering through claims and that will take a few years… It's incredibly sticky, with songs made in the 1960s and 1970s, their copyrights are expiring, given their deals. Plus you have U.S. and U.K. copyright laws, which are very different. There won't be any change over next few years. But going forward, it's possible a renegotiation could happen.
The state of Michael Jackson's net worth/estate wasn't great when he died in 2009. What was the status then? And how did the executors of the Jackson estate pull off the success it did?
When the news broke [of his death], I was focused on the fate of his publishing catalog. At that point, it was in the depths of the recession. People [in the marketplace] thought it was only worth $1 billion and Jackson's share was only worth $500 million or less given the state of the market.
And at that point, his debts were approaching that level. People thought [his estate] would have to sell it to pay off debts and that after taxes it wouldn't be enough. People thought there would be a post-mortem bankruptcy situation
What happened in the subsequent time, there was this outpouring of interest, more than anybody anticipated. Jackson sold 8.3 million albums in the U.S. alone, and doubled those sales abroad. By the end of 2009, he had sold twice as many records as Taylor Swift.
On top of that, [the estate] made a $250 million deal with Sony to release 10 posthumous projects. There was the "This Is It" movie, the Cirque du Soleil licensing…. It saved his assets. It was an incredible turnaround. Michael Jackson has made more money after his death than Elvis or Tupac has, by a mile.