Stormy Daniels may have ignited immense controversy—and made a mockery of the most easily mocked presidency in American history—but that's not the only shitstorm descending on the Washington these days. Once again, the White House has found itself at the center of another scandal after having possibly been caught in yet another lie. But it's not about Russia or someone else being fired or anything else to do with the president's junk. No, this is another issue—that is, a-mother issue.
In a bombshell report, Politifact, the other Snopes, attempted to get to the bottom of whether or not Vice President Mike Pence really, truly refers to his wife Karen as "Mother," even though we're all pretty sure he does.
How do we even know ("know") that Pence (allegedly?) calls his wife "Mother"? Well, last year, Rolling Stone reported that in 2013, while Pence was still governor of Indiana, he hosted a dinner with some Democratic leaders; one source who was present at the shindig told the magazine that Pence referred to his wife as "Mother."
Politifact reached out to Pence's office to ask about this "mother business," and while at first they declined to comment on the record, an aide later reached out stating, "This is false." That's where Politifact went rogue:
We decided to break from our usual mission of analyzing the nitty gritty of public policy to look into this unusual feature of Pences' relationship that has captured readers' interest. We found several people willing to go on the record that Pence calls his wife "Mother," but we were unable to find video or other documentary evidence, so the claim will remain unrated.
G/O Media may get a commission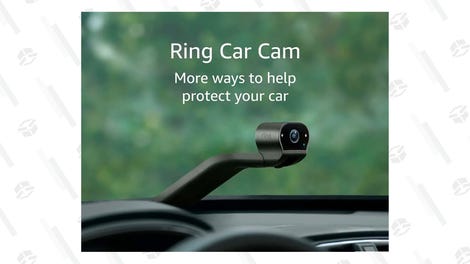 The site verified that Indiana State Representative Linda Lawson was the source for the original Rolling Stone quote, who when reached by Politifact, stood by her story: "The leader of the Democrats was sitting next to me on my right side, and I looked at him and I said, 'He called his wife f——— 'Mother'!'"
When Politifact reached out to Marc Lotter, Pence's former press secretary, he refuted Lawson's claim, telling Politifact:
"I don't ever recall hearing that," he said. "About the closest you could come would be if the kids were in the room or something and it was, you know, 'Talk to your mom, talk to your mother,' those kinds of things like many parents do."

Lotter did not attend dinner at the governor's mansion with the Democratic lawmakers. But he held out the possibility that Pence had been "making some kind of joke or something along those lines."
While Pence's former and present representatives couldn't confirm that the vice president calls his wife "Mother," Politifact was able to find two more people who could confirm. They also found one person who couldn't confirm that he had actually heard Pence call his wife "Mother," but could confirm that it sounded like something he would totally say, because the Pence family reminds him of "rural progenitors born in the 1800s," which does not seem inaccurate.
And so, even though Politifact could not find any documentary evidence of Mike Pence—the vice president best known for getting dunked on by figure skating sensation Adam Rippon—calling his wife "Mother," Politifact concluded their investigation, satisfied that sources could confirm that was (is?) the case. Looks like the White House has some 'splaining to do! Between this and "Who Bit Beyoncé," 2018 is shaping up to be a banner year for hard-hitting journalism.