It's been two weeks since Washington Post reporter Jamal Khashoggi's disappearance and presumed murder at the hands of Saudi operatives—ones whom, evidence strongly suggests, were working at the behest of Saudi Prince Mohammad bin Salman. But despite all signs pointing a targeted assassination meant to silence an outspoken journalist, the State Department has managed to continuously bungle their handling of Khashoggi's death, in a bizarre—but ultimately telling—example of the United State's grotesque fealty to an ostensible "ally" with whom it has been financially and militarily entangled for years.

Secretary of State Mike Pompeo paid a brief visit to Saudi Arabia on Tuesday, where he was all smiles as he parroted the royal family's denials about knowing anything about Khashoggi's disappearance from a Saudi facility in Turkey. "The Saudi leadership strongly denied any knowledge of what took place in their consulate in Istanbul," Pompeo told CNN.
While Pompeo was busy laughing—literally—alongside the man suspected of being ultimately behind Khashoggi's death, State Department Spokesperson Heather Nauert was busy grinning for a touristy photo outside the Saudi Royal court.
G/O Media may get a commission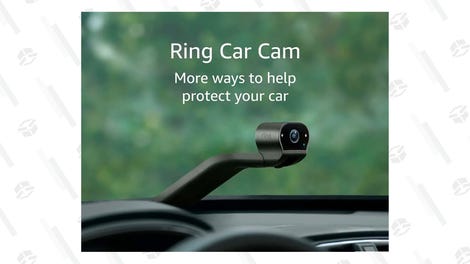 Not exactly giving the impression of a government in stern pursuit of the truth in regards to a green-card carrying U.S. resident who was allegedly chopped into pieces by an American ally. But it got worse.
Speaking with reporters following his meeting with Prince Mohammad bin Salman, Pompeo was asked flatly whether the Saudi officials confirmed whether Khashoggi was, in fact, alive or dead. His response was decidedly less than impressive.
"I don't want to talk about any of the facts," he answers. "They didn't want to either, in that they want to have the opportunity to complete this investigation in a thorough way."
When a government allegedly chops a reporter's body into small pieces so it can surreptitiously disappear from a foreign consulate, we should definitely trust that they're making every effort to thoroughly investigate.
Of course, the State Department's obsequiousness to the Saudi Royal family stems in no small part from the United States' ongoing effort to sell weapons to the kingdom, as well as actively aid its ongoing war with Yemen—a point made by Vermont Sen. Bernie Sanders, who responded to Khashoggi's disappearance by saying that if Saudi Arabia was, in fact, involved, America should "get out of this terrible, terrible war in Yemen." (Over the weekend, by the way, a Saudi airstrike on Hodeida destroyed a bus full of civilians, killing 17 and injuring 20.)
President Donald Trump, meanwhile, seems just fine with his secretary of state's charade of a diplomatic response to Khashoggi's alleged murder, responding to a question on Tuesday about Saudi Arabia's role by answering: "Here we go again with you know you're guilty until proven innocent."