Gun-toting militia members riled up by Donald Trump's fake border crisis targeting the Central American migrant caravan plan to carry out their own trek to the southwestern U.S. border. But they aren't being received with open arms by local landowners, members of the Border Patrol, or even the U.S. military.
The Washington Post reported that a group called the Texas Minutemen has 100 volunteers making their way south, where they hope to serve as a vigilante force against Central American migrants who are still weeks away from reaching the U.S. border with Mexico. The migrant caravan certainly won't arrive before Tuesday's midterm elections.

Bail bondsman and Texas Minutemen president Shannon McGauley told the Post that his phone has been ringing "nonstop" in recent days from others looking to join the effort. "You got other militias, and husbands and wives, people coming from Oregon, Indiana. We've even got two from Canada."

Canada?

McGauley said their function would be to "observe and report," although he alluded to the fact that they would be armed.

G/O Media may get a commission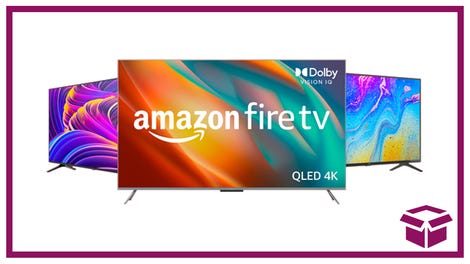 Ooh. stunning.
New Amazon Fire TVs
In the border town of Columbus, NM, when members of a militia calling itself the Patriots of the Constitution showed up to talk to local officials, Mayor Esequiel Salas told them to get lost.

"I told them, 'We have a good relationship with Mexico, with our little sister village Palomas," he said, according to the Albuquerque Journal. "A lot of people who never come here, they have a misunderstanding. They hear things that are not true."

Internal military documents reported on this week by Newsweek show that military planning by Northcom views the militias as a threat. In a mobilization dubbed "Operation Faithful Patriot," Trump is sending between 5,000 and 7,000 active-duty troops to the border ahead of Tuesday's elections, where they will remain at least until December. The president has said he wants to increase that number to 15,000 troops.

According to the documents, "Open Source Reporting indicates unregulated militia members self-deploying to border in alleged support to CBP [U.S. Customs and Border Protection]." The document says militias have been known to steal National Guard equipment. (About 2,100 National Guard troops have been stationed at the border since April, costing taxpayers over $100 million.)

"Estimated 200 unregulated armed militia members currently operating along the [southwest border]. Reported Incidents of unregulated militias stealing National Guard equipment during deployments. They operate under the guise of citizen patrols supporting CBP primarily between POEs [Points of Entry]," the military assessment said.

Washington Post reporters Mary Lee Grant and Nick Miroff spoke to several border-area landowners who seem less than enthused about having armed militia members from places nowhere near the border on their properties.

"They are a bunch of guys with a big mouth and no substance to them," the head of Texas Border Volunteers, Michael Vickers, told the newspaper.

"I will not let militia on my land," South Texas resident Lucy Kruse added.

Joe Metz, a Republican who lives next to the Rio Grande, said, "The militia just needs to stay where they are."

He added: "We don't need fanatical people. We don't need anybody here with guns. Why do they have guns? I have dealt with illegals for 30 years, and all of them have been scared, asking for help. The militias need to stay up north where they belong. We have no use for them here. They might shoot someone or hurt someone."

One more thing about the Patriots of the Constitution in Columbus: According to the Associated Press, "There's no indication that the migrant caravan would try to cross the border at Columbus."