In a match that could only be forged in the fires of alt-right heaven, notorious internet troll Milo Yiannopoulos is hoping to buy one of the internet's most toxic message boards, 4chan.
The Hollywood Reporter reported over the weekend that Yiannopoulos plans to make a bid for the site this week with the help of a wealthy backer. The news comes after 4chan owner Hiroyuki Nishimura posted last week on the site that 4chan is going broke.
Yiannopoulos, who is also the tech editor of the conservative news site Breitbart, confirmed the news to me via email.
"As a free-speech fundamentalist and a student of Internet culture, I appreciate how fragile and precious the 4chan ecosystem is and how much it gives to the wider Internet," Yiannopoulos told the Hollywood Reporter. "My philosophy as owner would be very simple: free-speech central, no ifs, no buts."
Yiannopoulos is not the first suitor to approach the message board best known as an internet stronghold of offensive memes and online racism. Conservative writer Charles "Chuck" C. Johnson has also expressed interest in buying 4chan. But Nishimura, who bought the 13-year-old board from founder Christopher "moot" Poole last year, told Fusion that while he's open to assistance, he has no plans to sell.
G/O Media may get a commission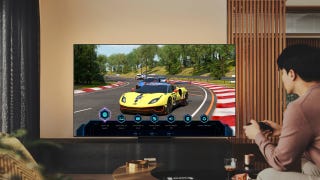 Up to $700 off
TVs, Cell Phones, Smart Home, and More
Monetizing sites like 4chan is difficult, but the site has thrived as a home for groups like Anonymous. As sites like Twitter crack down on abuse, it is widely viewed as one of the internet's last bastions of free speech.
Yiannopoulos is an outspoken advocate of free speech on the internet—at all cost. Earlier this year, after Yiannopoulos inspired a rush of sexist, racist Twitter attacks against Ghostbusters actress Leslie Jones, Twitter decided to suspend the alt-right icon's account for good. The ban boosted Yiannopoulos' notoriety and inflamed his followers even more. Were he to purchase 4chan, it's certain he would allow the worst of the site's behavior to continue.
We've reached out to Nishimura and Yiannopoulos for further comment and will update when we hear back.
Update Oct. 12: Nishimura told Fusion he hasn't received an offer Yiannopoulos, but said that Yiannopoulos is welcome to donate to the site.