A new report on the media-consumption habits of African American and Hispanic communities suggests that the "digital divide" between whites and minorities has become "something of a moot point" when it comes to getting the news on mobile devices.
Earlier concerns about an ever-widening digital gap between ethnic groups doesn't appear to be playing out, at least in the realm of online media. The Media Insight Project report, released today, found that minority groups are "using digital technology for news at similar rates as the American population overall."
Yet despite growing online media-consumption by African American and Hispanic communities, both groups still feel they are underserved when it comes to coverage.
"…these Americans do not believe that the growth of web and mobile media has fulfilled the promise of more coverage, and more accurate coverage, of underserved ethnic communities," the report found.
African Americans, more than Hispanics, are more likely to "question the accuracy of the news media's portrayal of their community," the report found. But the black community also tends to feel better represented by the mainstream media, while Hispanics say their community is mostly covered by "ethnically focused media organizations." (Read: Spanish language and media catering to Hispanics)
G/O Media may get a commission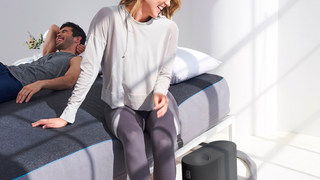 Eight Sleep Pod Cover
African Americans also tend to follow the news related to their community closer than Hispanics do. The report found that "nearly 7 in 10 African American adults (69 percent) report that they try to keep up with news about the African American community," while "a much smaller majority of Hispanic adults (53 percent) report that they try to keep up with news specifically about Hispanics."
But within the Hispanic community, there's a sharp divide between the those who speak English and those who were surveyed in Spanish.
The report found that most Americans do not have a preference for how they get news. Still, there are curious trends in the adoption of different technologies.

African Americans are statistically more likely than whites and Hispanics to sign up for news alerts on their cell phone— 58 percent of African American cell phone and tablet users have signed up for news alerts, compared to 46 percent of Hispanics and 42 percent of whites.
When it comes to paying for news, African Americans and Hispanics are both much less likely than whites to subscribe, according to the report.
Daniel Rivero is a producer/reporter for Fusion who focuses on police and justice issues. He also skateboards, does a bunch of arts related things on his off time, and likes Cuban coffee.