According to a new study published in the Journal of Medical Ethics, the number of people who traveled to Switzerland for assistance with suicide has been steadily increasing.
The report found that, from 2008 to 2012, 611 "suicide tourists" came to Switzerland. In 2012 alone, the country saw 172 such tourists, up from 140 in 2011 and 90 in 2010 (which dipped below the 2008 figure of 123).
Switzerland's assisted suicide laws are not as strictly regulated as those in other countries. Authors Saskia Gauthier, Julian Mausbach, Thomas Reisch and Christine Bartsch write that this explains why so many people seeking assisted suicide go to the country, especially from elsewhere in Europe:
"The imbalance between there being no definitive legislation in Switzerland and the clearly restrictive regulations in other European countries results in an influx of people who come to Switzerland for the sole purpose of committing suicide aided by one of these organisations."
G/O Media may get a commission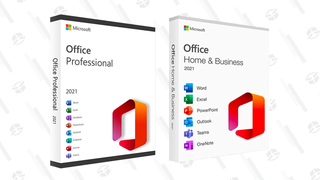 89% off
Microsoft Office Professional 2021 Lifetime License
Most suicide tourists — 268 — came to Switzerland from Germany. Others came from the UK (126), France (66), Italy (44) and the US (21).
There are six official right-to-die organizations in Switzerland, four of which offer their services to non-Swiss citizens or residents. But, according to the study, suicide tourists overwhelmingly went to one, called Dignitas.
Dignitas' motto is "to live with dignity - to die with dignity," and the organization's brochure, has "the objective of ensuring a life and a death with dignity for its members and of allowing other people to benefit from these values."
There are certain prerequisites to using Dignitas' services. According to the organization, one must:
"- Be a member of Dignitas, and
- be of sound judgement, and
-possess a minimum level of physical mobility (sufficient to self-administer the drug)."
The organization explains that "because the cooperation of a Swiss medical doctor (physician) is absolutely vital in obtaining the required drug, further prerequisites mean that the person must have:
- a disease which will lead to death (terminal illness), and/or
- an unendurable incapacitating disability, and/or
- unbearable and uncontrollable pain."
The study found that patients suffered from a mix of terminal and non-terminal diseases, and were often afflicted with more than one. It also concluded that the number of non-terminal diseases, specifically neurological and rheumatic ones, are on the rise among suicide tourists.
The conclusions align with recent polls showing that Western Europeans are increasingly showing support for legalizing assisted suicide. A 2012 survey conducted by the Swiss Medical Lawyers Association found that two-thirds to three-quarters of respondents from Austria, Britain, Denmark, Finland, France, Germany, Greece, Ireland, Italy, Portugal, Spain and Sweden could imagine turning to assisted suicide if they were to suffer an incurable illness, uncontrollable pain or serious disability. On its website, Dignitas points to campaign websites for assisted suicide bills in both England and Scotland.
The author's conclude that the findings could "result in amendment or supplementary guidelines to existing regulations in foreign countries."
Danielle Wiener-Bronner is a news reporter.