Just weeks ahead of landmark Supreme Court oral arguments regarding the constitutionality of gay marriage across the nation, a new poll discovered that there has been a significant shift among one particularly intriguing group: Republicans.
A new CNN/ORC poll this week found that 42 percent of Republican voters now say same-sex couples have a constitutional right to get married and have their marriage recognized by law as valid. That compares with 55 percent who think gay couples do not have that constitutional right.
That's a big shift in just the last two months: In the middle of December, the same CNN/ORC polling found that just 36 percent of Republicans thought same-sex marriages should be valid "with the same rights as traditional marriages." And it's a 10-point swing among Republican voters from a poll in 2013.
Overall, 63 percent of Americans now believe gay couples should have a constitutional right to get married, an increase of 14 points over the past five years.
The poll adds to growing evidence of a shift among Republican voters on the issue of gay marriage. All voters, including Republicans, in three early presidential voting states said it was "unacceptable" for a prospective candidate to oppose gay marriage, according to NBC News/Marist College polls released at the beginning of the week.
G/O Media may get a commission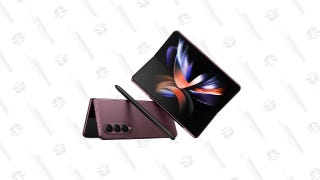 Save Up to $300
Galaxy Z Fold4
A majority of likely GOP primary voters in both South Carolina and Iowa said it was either "mostly" or "totally" unacceptable for a candidate to oppose gay marriage. In Iowa, it was close, with just half of the Republican electorate saying a candidate who opposed gay marriage would be acceptable.
Source: Marist College/NBC News
The new surveys come ahead of both the Supreme Court's expected decision come June and the 2016 presidential election — in which some of the party's more moderate voters will clash with the social wing as the party moves toward nominating a candidate.
On Thursday, a Republican group that advocates for gay rights charged it was deliberately excluded from the Conservative Political Action Conference, which is considered the biggest conservative event of the year. It will feature addresses from some of the biggest-name Republicans and many of the party's prospective presidential candidates, including former Florida Gov. Jeb Bush, former Texas Gov. Rick Perry, Wisconsin Gov. Scott Walker, and U.S. Sens. Ted Cruz (Texas), Rand Paul (Kentucky), and Marco Rubio (Florida).
"The only conclusion that can be made is that the organizers of CPAC do not feel gay people can be conservative — a position opposed by the thousands of Millennial CPAC attendees who have been asking Log Cabin Republicans for months if we would be participating at this year's event. We owed it to them to explain why we are not," said Gregory T. Angelo, the national executive director of the Log Cabin Republicans group.
The millennial crowd Angelo mentioned has been elusive for Republican candidates in recent elections. And this poll suggests that if the party wants to bring more young and atypical voters into the GOP camp, it will have to moderate its position on gay marriage.
The 18-to-24-year-old crowd is the most supportive of the idea that gay couples have a constitutional right to marry, with 72 percent agreeing with that sentiment.
Brett LoGiurato is the senior national political correspondent at Fusion, where he covers all things 2016. He'll give you everything you need to know about politics, with a healthy side of puns.