Yet another jailhouse death, this time on Monday in a New York City suburb. The tragic incident adds to mounting concerns about in-custody care and bloated processing periods. But the investigation into this death has the potential to be very different from others.
On Monday, Raynette Turner, a 42-year-old mother of eight, was found dead in the Mt. Vernon jail cell she was being kept in while awaiting arraignment. The city's mayor, Ernie Davis, said in a press conference on Tuesday that the cause of death is currently unknown.
After Turner allegedly shoplifted at a wholesale food store on Saturday, she was arrested and taken into custody, according to reporting by local New York newspaper Lohud. On Sunday, Turner complained she was not feeling well and was transported to a local hospital for treatment. Turner was treated for high blood pressure for about two and a half hours and was then returned to jail.
The next day Turner was dead.
There case raises questions about whether or not Turner was adequately cared for while she was in police custody—and whether she should have been kept in jail over the weekend at all.
G/O Media may get a commission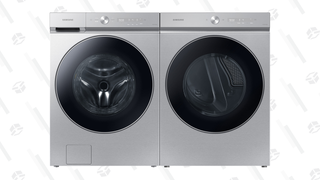 Get $500 back in credit
Last Chance: Samsung Bespoke AI Washer and Dryer Preorder
"[The police] have a special obligation take care of [Turner]," said Karen Smith, a former New York acting civil supreme court judge. "Depending on what the police knew about her medical condition, it would be negligent on their part not to look after her."
New York state's highest court says that a person in custody should be arraigned "without unnecessary delay." A spokesperson for New York Civil Liberties Union (NYCLU) told Fusion the issue is not black and white but that courts have determined that inside New York City wait times should generally not exceed 24 hours. Outside of New York City limits, however, in lower-volume jails where processing is less frequent, suspects should be arraigned "as soon as feasible."
"After incidents like this you should have the local governments that operate holding cells question the wisdom of holding people arrested for minor crimes over the weekend," Stoughton said. "You have to ask why someone accused of petty theft has to spend three days in jail before even seeing a judge," NYCLU told Lohud.
The investigation into Turner's death is in its beginning stages, but there is an opportunity for it to be very different than other in-custody death investigations. Three weeks ago, New York Governor Andrew Cuomo appointed the state's attorney general, Eric Schneiderman, to be the special prosecutor on all police-involved deaths. Before this appointment, district attorneys offices investigated these incidents, a clear conflict of interest.
Members of Schneiderman's unit are "in Westchester reviewing the matter to determine if it falls within the parameters of the executive order," a spokesperson for the attorney general's office told Fusion.
"There's so much unknown about this specific case that it's too soon to say anything, but this case raises serious questions, so we support the inquiry the attorney general is making into the matter," NYCLU told Fusion.
If the Schneiderman's office finds that Turner's death does fall within the parameters of the executive order and pursues a full investigation, it appears it will be his first in this role.
Raynette Turner's in-custody death comes just two weeks after that of another black woman, 28-year-old Sandra Bland. The investigation into Bland is being led by the Texas State Rangers with help from the FBI. All Texas Rangers are required to have been troopers before. Bland was arrested by a state trooper.
Collier Meyerson is a reporter at Fusion with a focus on race and politics. She lives in Brooklyn.