Kyler Prescott was just 14 years old when he killed himself in May of 2015. Now, Kyler's mother is suing the hospital where her transgender son was admitted for suicidal thoughts just weeks before taking his own life, claiming that what she alleges was the facility's persistent misgendering of Kyler as a girl "continued to traumatize him" and contributed to his suicide.
In a lawsuit filed against last week, Katharine Prescott said that, even though Kyler had legally changed his gender status to "male" after having come out as trans at age 13, the staff at Rady Children's Hospital in San Diego repeatedly referred to her son as a girl, despite her attempts to correct them. According to a press release announcing the suit, Kyler had been admitted to RCHSD for suicidal thoughts and "serious self-inflicted injuries" that followed a transphobic incident involving his peers.
"In that moment, he was in crisis," Katharine told the Washington Post, explaining that Kyler was at RCHSD under 72-hour suicide watch. But, she explained, when hospital staff continued to refer to Kyler as a girl, "he went into a spiral." Prescott's lawsuit alleges that one employee told Kyler, "Honey, I would call you a 'he,' but you're such a pretty girl."
After just 24 hours, Kyler was discharged from the hospital. A few weeks later, he took his own life.
"When my son was in despair, I entrusted Rady Children's Hospital with his safety and wellbeing," Prescott said in a statement. "Hospitals are supposed to be safe places that help people when they're in need. Instead of recovering at the hospital, Kyler got worse because staff continued to traumatize him by repeatedly treating him as a girl and ignoring his serious health issues. It's painful to speak out, but I want to make sure no other parent or child ever has to go through this again."
G/O Media may get a commission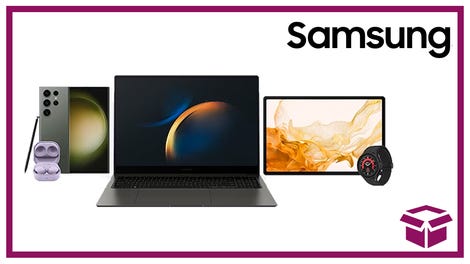 24 hour deals
Discover Samsung - Daily Deal
Transgender Law Center attorney Alison Pennington, who is representing Prescott in the case, told NBC that this may be the first time anyone has sued over sex-based discrimination for a child under the terms of the Affordable Care Act, which explicitly bans discrimination based on sex and gender identity.
In a statement made to the Post, a hospital spokesperson stressed that RCHSD's "top priority is providing the absolute highest level of care to our patients and families. While it is the policy of Rady Children's not to comment on pending legal matters, any allegations of wrongdoing, including discrimination, are investigated thoroughly and followed up on."
Kyler's story first received widespread attention in the summer of 2015, when it was featured on an episode of the E! network's "I Am Cait," in which Caitlyn Jenner met with Katharine to learn more about Kyler's death, and life.
In a blog post written after the episode aired, Jenner explained that, sadly, what Kyler experienced "is the reality for far too many in the transgender community. And it's not because trans people are somehow inherently unstable – it's because we live in a world that makes it very, very difficult to be trans. Many people, especially kids, can't see how they can live as their authentic selves and keep their family, their jobs and their homes."
Katharine's lawsuit is seeking both damages for her and Kyler's experience at RCHSD, as well as "injunctive relief so that in the future RCHSD will provide appropriate, nondiscriminatory care to all of its patients, regardless of sex, gender identity, and/or disability."