In yet another window into the lax standards MSNBC appears to have for its employees, the network gave one of its hosts, conservative commentator Hugh Hewitt, a slap on the wrist Wednesday even after he was found to have personally lobbied his friends at the Environmental Protection Agency to clean up a toxic waste site near his California home.

An MSNBC spokeswoman said in a statement to the Hollywood Reporter that Hewitt, who hosts a Saturday morning show on the network, had "disclosed several times" to viewers both that he is friends with EPA chief Scott Pruitt and that Hewitt's son, James, works for the agency.
"As a result of those relationships, Hewitt stopped discussing EPA-related matters on MSNBC," the statement continued. "However, after the network learned Tuesday that Hewitt set up an EPA meeting in the fall, he was given a verbal warning as such activity is a violation of our standards."
The meeting Hewitt brokered, which was first reported by Politico on Monday, resulted in the polluted Orange County site being proposed for inclusion on the EPA's National Priorities List, a serious classification that could make it eligible for long-term clean-up funding.
Although an EPA spokesman told the site that Hewitt himself did not attend the meeting between the administrator and Hewitt's law firm, Pruitt's aides responded within minutes to quickly get an October meeting on the books when Hewitt reached out in a Sept. 18 message.
G/O Media may get a commission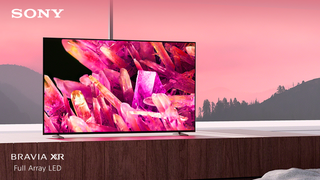 $400 off
Sony 55 Inch 4K Ultra HD TV X90K Series
"I'll join if the Administrator would like me too or can catch up later at a dinner," Hewitt wrote in the message, which was released by the EPA under a Freedom of Information Act lawsuit brought by the Sierra Club.
Hewitt, for his part, downplayed the matter on Twitter yesterday, calling the reporting "quite a reach," despite the fact that he has well-known and longstanding ties to Pruitt and has made his radio show a safe space for the EPA chief.
Let's not overstate this: Hewitt is far from what we would classify as a journalist. He's a right wing pundit who tediously espouses Reaganite conservatism and, hilariously endorsed Donald Trump even after decrying his unfit "temperament" for office.
But a verbal warning for actively influencing a federal agency's agenda is awfully rich coming from the same network that briefly dumped one of its only left-of-liberal contributors after a far-right smear campaign (they later rehired him). Is MSNBC so desperate to keep its token Serious Conservative Thinker that they'll let this slide? So far, it certainly looks that way. But perhaps it's not totally political. MSNBC made no move to sanction liberal host Joy Reid even while her claims that a hacker manufactured homophobic blog posts in her name grew more and more ridiculous, so maybe there's just nothing you can do to get in serious trouble over there. I have reached out to MSNBC for comment and will update if I hear back.