Former Trump campaign foreign policy adviser George Papadopoulos repeatedly lied to the FBI and provided no "substantial assistance" to the Russia investigation, despite agreeing to be a cooperating witness, according to a court filing on Friday by prosecutors working on behalf of Special Counsel Robert Mueller.
Prosecutors called for Papadopoulos to be sentenced to a maximum of six months in prison and to be fined $9,500 for lying to the FBI and hindering the investigation, when he is sentenced on Sept. 7. Papadopoulos pleaded guilty last October to one count of lying to investigators about his contacts with Russia-linked operatives, including Professor Joseph Mifsud, a female Russian national, and a person connected to the Russian Foreign Ministry.

"The defendant's crime was serious and caused damage to the government's investigation into Russian interference in the 2016 presidential election," the filing states. The defendant lied in order to conceal his contacts with Russians and Russian intermediaries during the campaign and made false statements to investigators on January 27, 2017, early in the investigation, when key investigative decisions, including who to interview and when, were being made."

During that initial voluntary interview in Chicago, prosecutors say Papadopoulos "repeatedly lied" about the timing of his role in the Trump campaign and his relationship with Mifsud, who told Papadopoulos that Russians "had 'dirt' on Hillary Clinton in the form of 'thousands of emails'…" Investigators allege that Mifsud sought out Papadopoulos because of his position in the Trump campaign. They say that the former Trump adviser lied to the FBI "on at least a dozen occasions" about his role on the campaign and when he interacted with Mifsud.

In May 2016, Papadopoulos allegedly bragged about Russia's dirt on Clinton to Australian diplomat Alexander Downer, which led to the triggering of a counterintelligence investigation, and ultimately, Mueller's Russia probe.

G/O Media may get a commission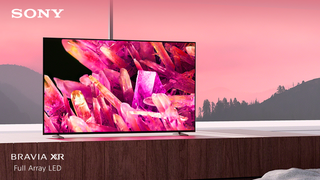 $400 off
Sony 55 Inch 4K Ultra HD TV X90K Series
In the filing, prosecutors argued that Papadopoulos' failure to cooperate with the FBI caused the bureau to miss an opportunity to question Mifsud while the professor was in Washington, DC, around the time of Papadopoulos' interview.

"The defendant's lies undermined investigators' ability to challenge the Professor or potentially detain or arrest him while he was still in the United States," prosecutors said. "The government understands that the Professor left the United States on February 11, 2017 and he has not returned to the United States since then."

Meanwhile, Papadopoulos' wife, Simona Mangiante Papadopoulos, has since been publicly trying to discredit the investigation and urge her husband to scrap his plea deal.

"There are many evidences already in the public domain that shows that the situation smells more entrapment, set-ups, than any attempt to collusion," Mangiante Papadopoulos told Fox News' Tucker Carlson on Thursday.

Mangiante Papadopoulos alleges her husband was set up by Downer, who she claimed was a Clinton ally.

"Loyal to the truth not to someone's agenda," she added on Twitter, where she has been vocal about her husband's alleged innocence.

In June, Mangiante Papadopoulos started a GoFundMe page, saying that her husband "needs legal representation In the DNC lawsuit and to help make justice and clarity about his case."

To date, $4,180 has been raised toward a $75,000 goal. One contributor, registered as "David Duke," commented: "Keep fighting the good fight people. WHITE POWER!"