The FBI is investigating a brutal attack committed against a Muslim student on the campus of Kansas City's Metropolitan Community College as a "possible hate crime."
According to the Kansas City Star, the assault occurred around 3 p.m. on April 3, but is only now being publicized by law enforcement, who have yet to identify the culprit.
The student, who has not been named publicly, claims she was in a stairwell in the school's humanities building when she heard a man behind her make an offensive remark. She said that when she turned around, she was punched in the face, which caused her to fall backwards down the flight of stairs.
In Islamophobic circles, April 3 has become known as "Punish a Muslim Day," an effort that began in the U.K. but has since made its way to the United States. Anonymous letters sent across East London to mark the occasion this year list a variety of "points" to be awarded for various acts of violence against the Muslim community.
G/O Media may get a commission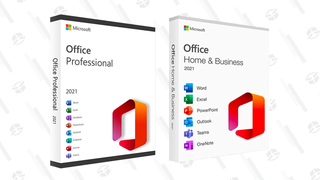 89% off
Microsoft Office Professional 2021 Lifetime License
Despite the confluence of the Islamophobic date, the Muslim target, and the derogatory remark before the attack, the FBI could only describe the assault as a "possible hate crime."
In a statement from the Bureau's Kansas City office, FBI Spokeswoman Bridget Patton offered up a $10,000 for information that might lead to the arrest of the person responsible for the attack.
MCC also released a short statement on the attack:
We foster an environment that welcomes all students, employees and community members who seek to learn in the context of our mission. The campaign goes directly against MCC's values and as a district, MCC will not tolerate discrimination or harassment against our students, employees, and community
The alleged assault is not the only Islamophobic attack to rattle Kansas in recent months. Days after it took place, a trio of Kansas militiamen were found guilty of plotting to bomb a heavily Somali housing complex in Garden City, a meatpacking town just over 200 miles west of Wichita.