Nate Parker addressed the problem of male privilege and the rape allegations against him—and his troublesome initial response—in an interview with Ebony magazine posted on Saturday.
"I'm a work in progress," Parker told Ebony. "I'm trying to be better. I feel remorse for all the women that are survivors that felt I was being insensitive because I was."
In 1999, an 18-year-old female student said Parker and Birth of a Nation co-writer Jean Celestin raped her at Parker's apartment when she said she was unable to give consent. Parker and Celestin maintained she had given consent. Both were charged with sexual assault, and Parker was acquitted in 2001. Celestin was convicted and sentenced to six months in prison, although the conviction was overturned on appeal and the woman chose not to testify again. The woman committed suicide in 2012.
Parker admitted to Ebony that he "hadn't thought about [the alleged assault] at all" and he was caught off-guard when asked about it by Deadline earlier this year. He told Deadline:

I can't change anything. You move forward, and every moment you're alive, you're living in the moment. I continue to fight for what's important to me and I will, no matter how deeply I go under this microscope, no matter how bright the spotlight, I will fight against injustice in everything I do. And I will raise children and try to leave a legacy that points to that desire to see the changes happen that I've fought for.
G/O Media may get a commission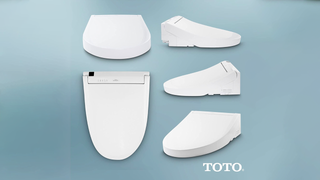 44% off
Toto Washlet Electronic Bidet Toilet Seat
Parker told Ebony that "this whole situation I'm approaching from a standpoint of humility. I'm sorry for all the women who are survivors who felt hurt by my words because they were insensitive and they were nonchalant." He continued:

I didn't know. I was acting as if I was the victim, and that's wrong. I was acting as if I was the victim because I felt like, my only thought was I'm innocent and everyone needs to know. I didn't even think for a second about her, not even for a second.
Birth of a Nation, which is the story of the Nat Turner slave rebellion, was a runaway hit at the Sundance Film Festival in January, and Fox Searchlight bought the rights to it for a record $17.5 million. But since the rape allegations have come to light, the American Film Institute postponed a screening of the film that was supposed to take place this weekend. The screening has been pushed to Oct. 7, but the Q&A with the film's stars has been canceled.